'Rock Center' debuts on NBC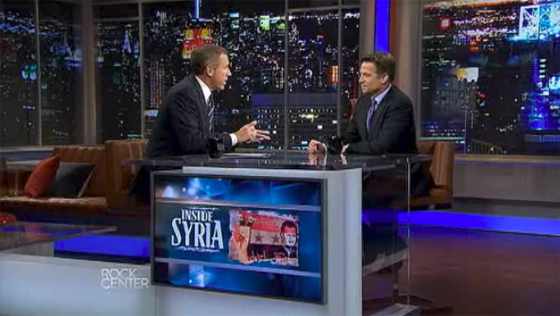 "Rock Center with Brian Williams" debuted Monday night on NBC with a spacious set designed by Clickspring Design.
The show debuted from Studio 3B, the former home to "Dateline" and the new home to "NBC Nightly News."
The show is similar to "60 Minutes," minus the large chromakey wall and oversized magazine.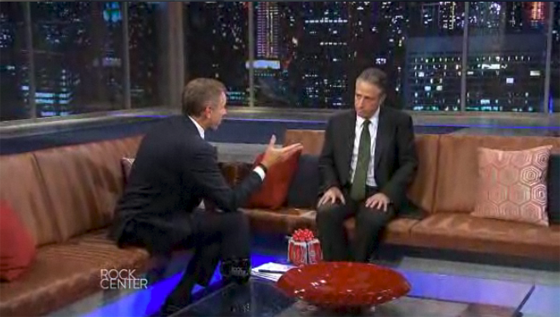 The set shoots extremely well, with many locations for Williams to introduce pieces and then debrief with correspondents. From the couch to the pod desk to a set of airline seats used to introduce an airline seating story, the set fits the show and Williams.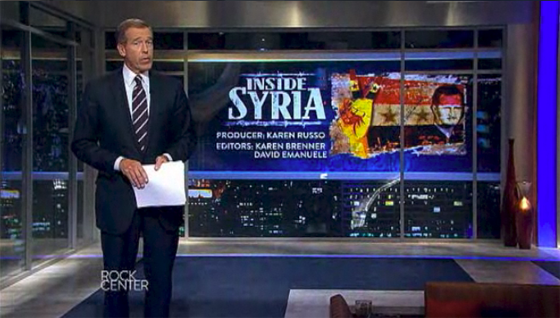 The set also changes when stories are introduced, as large graphics appear on the RP screens.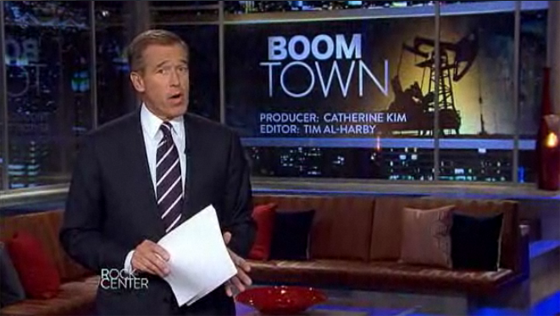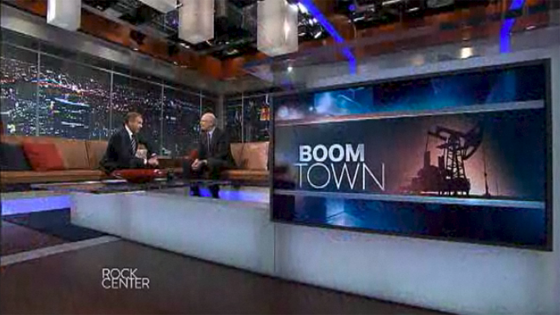 The pod desk is also used as a monitor during debriefs.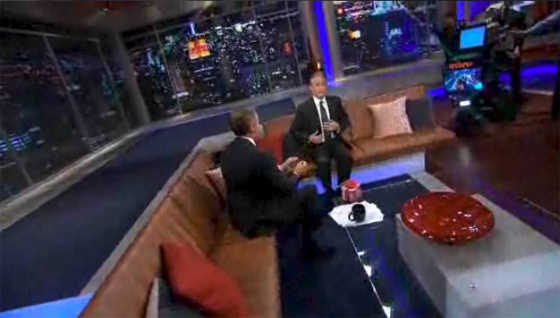 Using a jib, "Rock Center" uses many nice movement shots to tease into and out of break when with a live guest.
Overall, the show is well produced for being live plus tape. We hope the show will continue to be live, and not go the way of other news magazines. The set works, it has a good mix of personality and technology with many spaces left to explore on air. We'll see how the show evolves and how Williams becomes more comfortable in the 360 degree environment.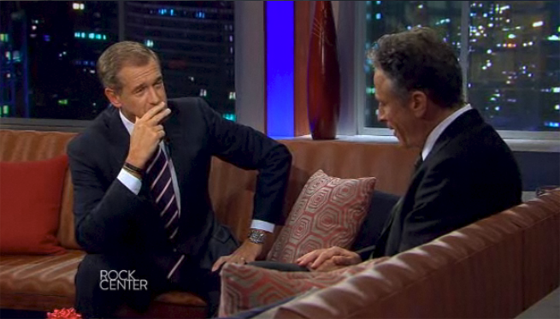 During the live interview with Jon Stewart, Steward joked of the set, "And you and I, sitting up here in whatever Nate Berkus designed for you."
To which Williams replied of the couch, "These are Kevlar."
"And I love, there's a lot of vases," Steward said.
You can watch all segments of the premiere at MSNBC's website here.