'Today' Twitter account hits 1 million mark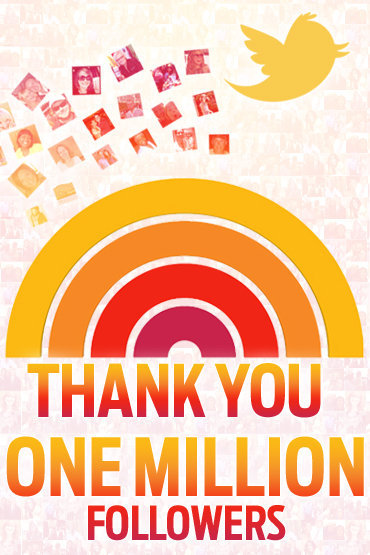 NBC's "Today Show" main Twitter account hit a significant milestone over the weekend — 1 million followers.
The show celebrated hitting this mark with a blog post on the most memorable tweets from over the years.
Interestingly, rival "Good Morning America" has significantly more — some 1.76 million followers. "The Early Show" comes in last with just under 28,000 followers. "Today" hit just over 1,003,000 followers Monday.
In another daypart, however, "NBC Nightly News" trails "Today" with just over 88,000 followers. ABC's "World News" has just over 66,000 and "CBS Evening News" once again comes in last with about 14,000 followers.