A different angle for NBC's D.C. bureau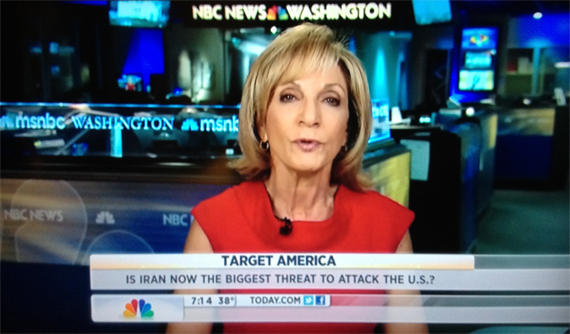 This morning on the "Today Show" we noticed Andrea Mitchell, appearing in NBC's Washington, D.C. bureau, was seated in a position we haven't seen yet.
NBC Political Director Chuck Todd had just appeared on the show, sitting at the newsroom's main camera position, so it's likely there wasn't enough time for a talent switch-out. This position appears to be slightly to the right side of the main position and allows for the branded half-wall and "NBC News Washington" header to still appear on camera.
It's interesting to note the glass "sneeze guard" topping the knee wall, however, is branded with the MSNBC logo.
We're not sure how long this camera position has been used.