Composer John Williams turns 80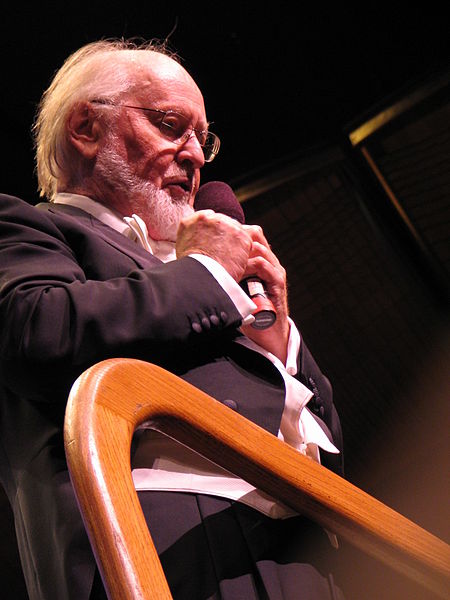 Legendary composer John Williams is 80 today.
Williams is well known for composing numerous movie scores, including "Star Wars," "Indiana Jones," "Schindler's List" and "Jurassic Park."
Interestingly, his popularity is significant enough to elevate him to a trending topic on Twitter in the U.S.
His triumphant orchestral style was also selected, perhaps most notably to readers of this blog, for the NBC News theme song, "The Mission," in 1985.
"The Mission" consists of four movements:
"The Misson": Used by "NBC Nightly News" and first aired Sept. 9, 1985. This part of theme was updated in 2004 when Brian Williams took over for Tom Brokaw as anchor of the network's signature newscast.
"Fugue for Changing Times" was composed for the now-defunct early morning business program "Before Hours."
"Scherzo for Today" is used for "The Today Show" and has seen several modifications over the years.
"The Pulse of Events" is utilized for "Meet the Press" and breaking news coverage.
Detailed information about the various versions and uses of "The Mission" is available from Network News Music.
"The Mission" has been adapted by the Australian Seven Network and updated at least three times since it was first used on the network in the late 1980s.
Read more about Williams and his work here.
Happy birthday John Williams!
The latest in design, production and engineering
Subscribe to NewscastStudio for the latest delivered straight to your inbox.