'Dateline' moves to 3K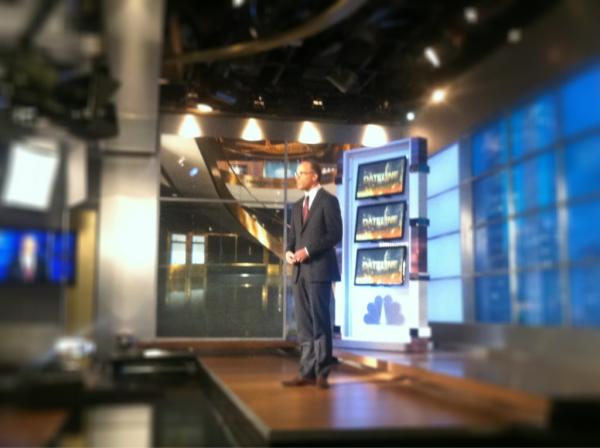 Earlier tonight, Dateline NBC tweeted this photo of a "Dateline NBC" taping with anchor Lester Holt.
[field name=iframe]
The photo shows Holt taping an episode of "Dateline NBC" in Studio 3K in Rockefeller Center.
This large multipurpose set was added in 2011 and is or has been used for  "The Ed Show," "Your Business," Lawrence O'Donnell and "First Look" as well as NBC's "Early Today."
The set, designed by Clickspring to include many elements that appeared on the MSNBC set (and later the "NBC Nightly News"/"Rock Center" studio), was a finalist in NewscastStudio's 2011 Set Madness competition.
The environment's multiple screens, flat panel arrays make it an ideal location for a show like "Dateline." The look for the newsmagazine is further enhanced with a three-panel monitor tower.
"Dateline NBC" had been using a loft set, including on the first episode of the 2011-2012 season, the show's 20th.
H/T to Ryan for tweeting us this story.