Harris to debut new live graphics platform at NAB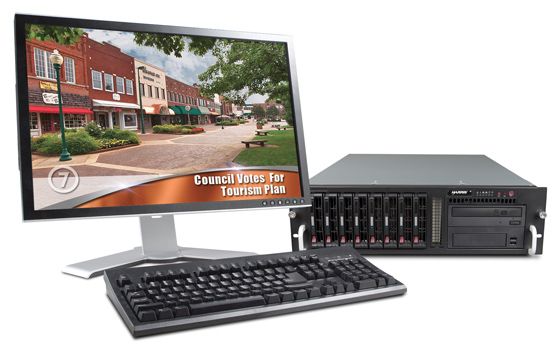 Harris Corporation will introduce two new systems for live broadcast graphics during the 2012 NAB Show.
In a press release, Harris notes, "The new Inscriber G8 and TitleOne AE real-time graphics production systems share a design philosophy that leverages next-generation hardware platforms for advanced graphics processing and increased storage performance — maximizing ease of use and operational efficiency. Both support proven, mature graphics production workflows for off-line and on-air graphics creation, graphics template and database management, and automation control."
Some highlights:
– Next-generation hardware platforms optimize graphics and storage performance.
– Inscriber® G8™ offers uncompressed imagery for superior, high-resolution graphics.
– Software and processing advances boost creativity and productivity.
"Live graphics have become essential to differentiating TV shows and broadcast networks, as well as enticing and informing viewers," said Harris Morris, president, Harris Broadcast Communications. "By employing powerful, next-generation hardware platforms and cutting-edge graphics software, these systems boost creativity and productivity while giving users the freedom to create innovative new looks and effects that enhance the viewer experience."