NBC New York debuts new studio, graphics, music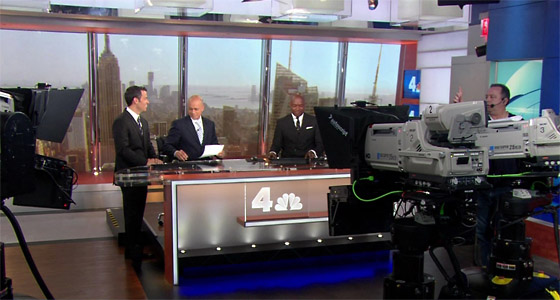 The much discussed and delayed home of WNBC-TV debuted over the weekend with little fanfare. Clickspring Design worked closely with NBC to design the new studio, providing a design that also matched the stations new graphical look.
Based in the former home of "NBC Nightly News," the new studio feels cramped but makes good use of the available space.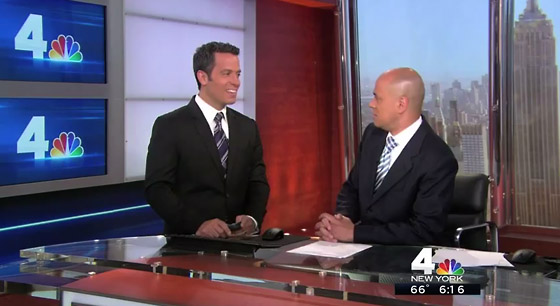 With much of the newscast based around the anchor desk, the most details were based here. A large window span is seen in the background, it almost looks real, but it's not. This large span anchors a desk with three seated locations and one standing location. The desk seems off balanced because of its sized compared to the riser and window span.
Technology is worked in throughout the set, with monitors in the weather center, in the stand up location and on both sides of the anchor desk.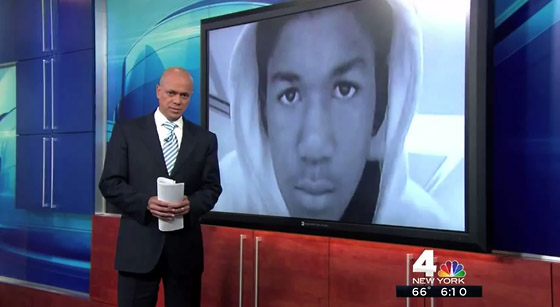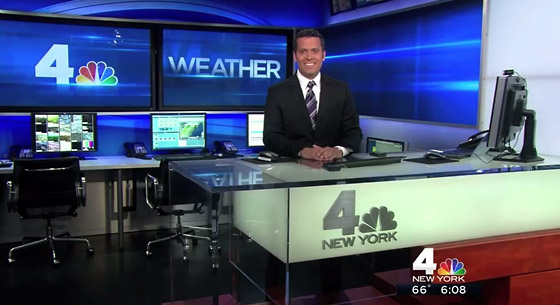 In the weather center, printed graphics are seen throughout, adding a lot of blue to the walls.
The weather desk, along with the color and styles of most of this set, are very similar to WMAQ-TV, a NBC O&O cousin of WNBC-TV.
Clickspring's signature is also present in this design, with cubes hanging in the ceiling above the anchor desk.

The new graphics match the leaked previews, along with the set.
The graphics are simple and to the point with an extruded NBC logo doing most of the movement. These graphics match those in use at WMAQ-TV, but with some of the color accents removed, leaving only shades of the "NBC O&O" blue.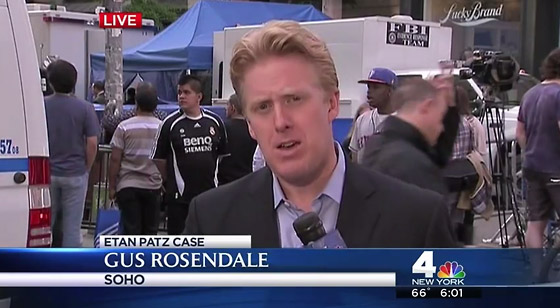 The font is also an interesting choice. A serif font leads the top line of the lower third, and feels a bit dated.
Music wise, NBC New York dropped The NBC Collection by Gari and moved to  LA Groove by Groove Addicts. The package, which first debuted at KNBC-TV, features an upbeat rhythm with hard hits.
Overall, the set works. It does feel cramped in wide shots, but this this a problem with the space and not the set. Compared to the other stations in the market, this set is lacking. The wow factor of this set is the large window span, but even the NBC owned Telemundo has a sleeker studio. Maybe this is what WNBC-TV wanted.
We may never know the full story behind the new set and the many delays and changes, but we hope New Yorker's will be happy with the new look.
The latest in design, production and engineering
Subscribe to NewscastStudio for the latest delivered straight to your inbox.