'Today' experimenting with social TV app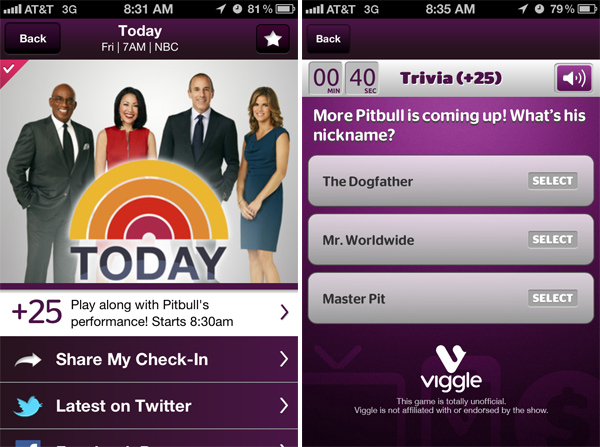 Lost Remote has an interview with Ryan Osborn, senior director of digital media at NBC News, about how the network's "Today Show" is using social TV app Viggle as part of its summer concert series.
"As social TV continues to mature so has our strategy. There are three different audiences for the concerts: people watching TV at home, crowd watching live on Rockefeller Plaza and also the audience that will watch on-demand clips on TODAY.com. Each group uses social media in a different way and I think this year we have taken a much more holistic view of integrating each," Osborn told Lost Remote.