NBC scraps residential plans at Universal City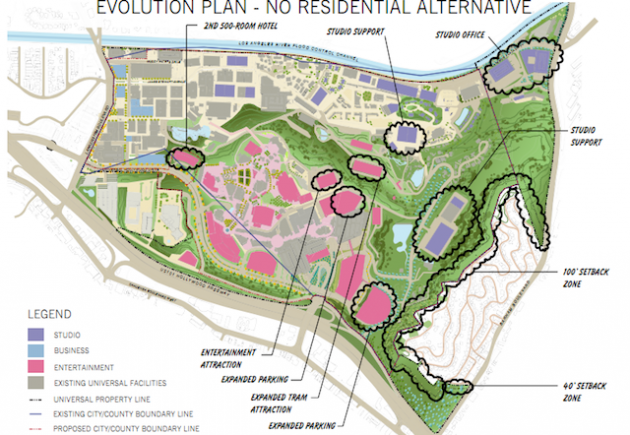 The ill-fated NBC west coast facility has hit another stumbling block with the elimination of 3,000 residential units and retail space that had been planned as part of the mixed use development.
As you'll recall, NBC had planned on building a 1.5 million square foot facility across from Universal Studios outside Los Angeles, to be called MetroStudios@Lankershim.
That facility, slated for completion in 2013 or 2014, was meant to replace the network's longtime Burbank studios and offices, which it sold in 2007.
In 2010, NBC announced plans to covert the former "Tonight Show" studio into a newsroom and studio for its O&O station KNBC-TV, while still maintaining its commitment to MetroStudios.
Then, in January of this year, NBC canceled the MetroStudios project altogether, paying a $9 million penalty to the developer.
Instead, the network said it would build a new facility on the Universal Studios lot. The 150,000 square foot facility will house NBC News, KNBC-TV, Telemundo and Spanish language KVEA-TV.
Part of that new plan called for some 3,000 residential units and retail space, but heeding the advice of city officials, NBCUniversal will instead devote the new development solely to production space.
Network officials also cite the current real estate market conditions as a reason for scrapping the residential dwellings.
The overhaul is part of a broader 20 year plan for the Universal Studios backlot area.