NBC Olympics to utilize Brevity graphics solution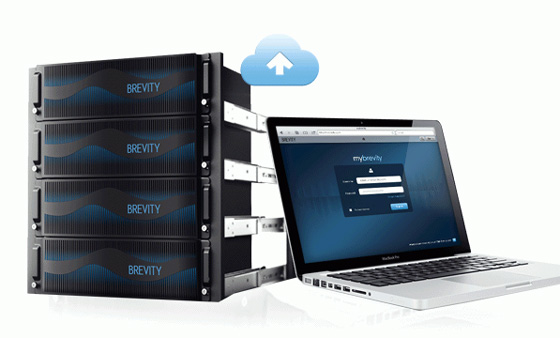 Brevity will provide integrated transcode and transport support of graphics files to NBC during coverage of the London 2012 Olympics.
"We have waited years for a company to address the bottlenecks we face in our complex graphic file workflows," said Philip Paully, director of graphics engineering and operations for NBC's Olympics coverage, in a joint statement issued by Brevity and NBC. "With Brevity, we can now render those graphics on the fly while seamlessly transferring those graphics files into the Avid DNxHD format for editing."
In April, Brevity announced its breakthrough technology that for the first time delivers highly accelerated transport of high-resolution video files to multiple locations while simultaneously transcoding on the edge as a seamless process. Brevity delivers this capability through a cloud based enterprise media management and collaboration solution that utilizes automated project-driven workflows, metadata, advanced algorithms, virtual storage, and teraflops of computing power.
Brevity has been tested successfully on uncompressed, high bit rate video, 2k and 4k DPX files, as well as compressed HD and SD files, facilitating dramatic improvements in workflow efficiencies. Prior to the April launch, Brevity worked for months testing and refining the solution for NBC's specific requirements.
Since Brevity can provide simultaneous transfer and transcoding of the RLE file into an Avid DNxHD file (with the Alpha channel retained), NBC Olympics is now able to move a one-minute RLE file to the Avid editing solution in under 30 seconds. In addition, Brevity's parallel processing capability processes hundreds of RLE graphics files in an hour. Brevity also recently introduced encoding of Avid system files directly into EVS Broadcast formats, saving even more time for EVS playout of finished sports programming or segments.
At the London Olympic Games this summer, NBC Olympics will cover simultaneous sports events occurring each day across different venues. It will use Brevity to improve the transcoding of thousands of RLE graphics files into popular editing formats, driving efficiencies by automating critical workflows needed for production. The additional time saved by Brevity will give NBC Olympics more flexibility and time to make edits of production material.
"NBC Olympics will provide a record number of hours of Olympic games coverage and Brevity is pleased to be able to provide our services," said Timothy O'Brien, CEO, Brevity, in the statement. "Brevity is transforming the way simultaneous transport and transcode will be handled in file-based workflows in the future."
Brevity will be used at the International Broadcast Center and multiple venues in London to handle terabytes of video graphics.
The latest in design, production and engineering
Subscribe to NewscastStudio for the latest delivered straight to your inbox.