Studio 1A sporting new skin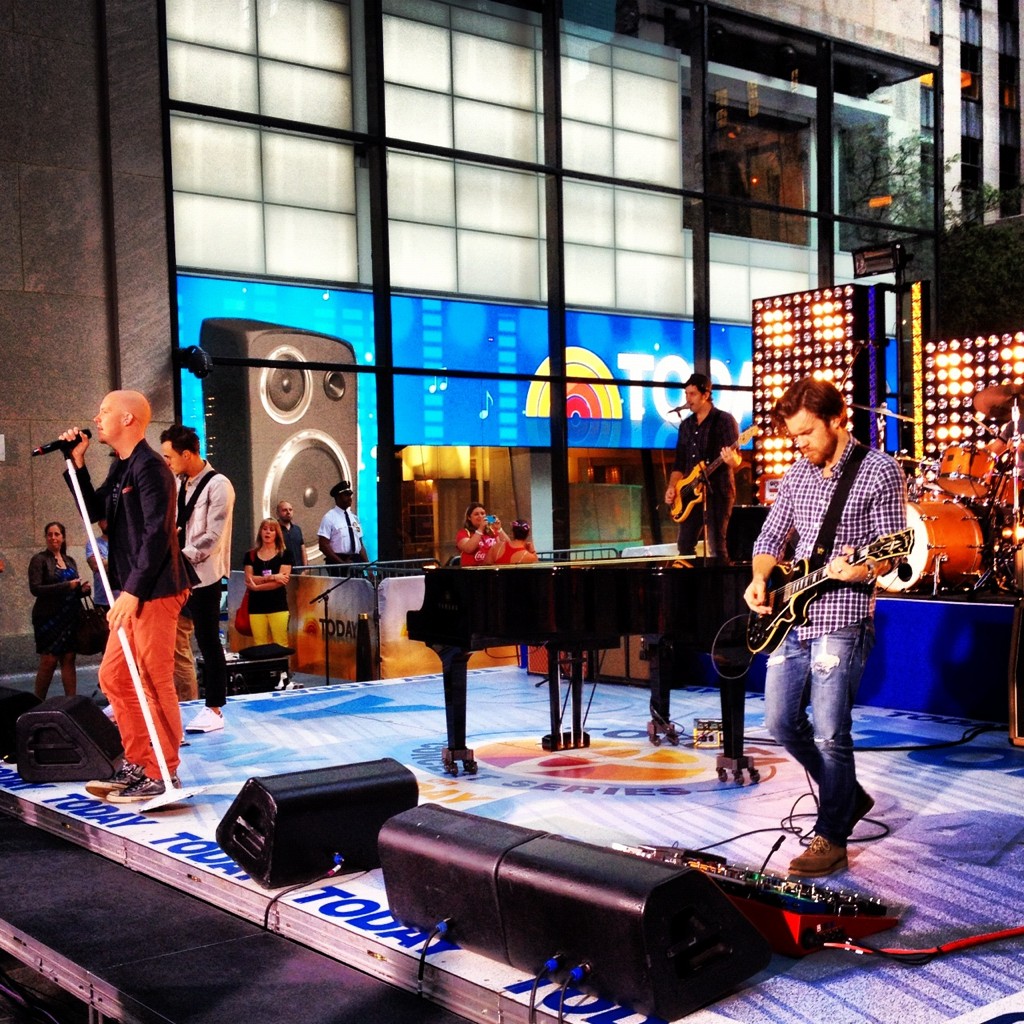 NBC's "Today" show took the wraps off a new exterior look for Studio 1A.
The new design comes as "Today" returns from London, where it originated during the Games of the XXX Olympiad.
For years, Studio 1A featured a header than separated the first and second floor of the studio that featured monitors, digital clocks and a news ticker.
The design was changed out a few times over the years, seeing tube television replaced with flat panels, a simple white finish replacing woodwork and the elimination of the clocks.
The new look features a header and support walls completely covered with video panels. The second level, meanwhile, includes backlit panels in front of windows that were often emblazoned with promotional banners.
The new design allows for much more flexibility, including when the plaza is used for segments, such as the musical act shown above. It also matches the interior studio design better since it incorporates modern, backlit elements and high tech video walls.