Fort Wayne CBS makes uses of limited space in HD conversion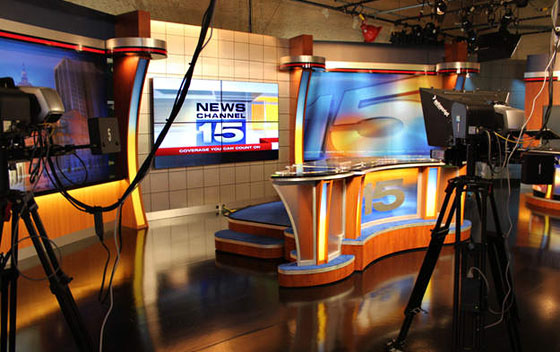 LIN Media's Fort Wayne affiliate, WANE-TV, debuted a new set over the weekend with the stations move to high definition.
The new set is by FX Design Group and makes uses of a small studio to provide viewers a clearer picture of the news.
"What a great step forward this is for Fort Wayne," said WANE-TV anchor Heather Herron. "We've been giving viewers the best coverage for years. Now the technology helps us offer a market-superior product."
The set features the same design elements as other LIN station sets including WDTN-TV and WPRI-TV. Shared design among station groups is not uncommon and can also be seen in Sinclair and Scripps sets.
The set includes a four person anchor desk, weather center and presentation area.
A 2×2 monitor wall is camera center at the anchor desk, with branded duratrans on either side. Monitors are also found in a stand up area and in the presentation area.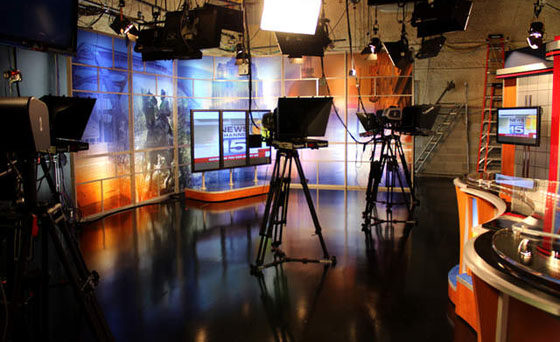 The presentation area, dubbed "Studio 15" includes scenes from downtown Fort Wayne such as the Embassy Theater and Martin Luther King, Jr. Bridge. The presentation area will be used for guests, election coverage, sports highlights and other future uses.
"The graphics and images will be sharp and clear and brilliant," said Jonathan Conder, the stations chief meteorologist. "This will benefit viewers with a clear and easy-to-understand forecast. You will see weather images so much better that it will help you make good decisions about your family's safety. This is exciting for my team of meteorologists."
FX Design Group was able to take a small studio and pack it with scenery for WANE-TV. The studio space was very well used to provide the most set for the HD upgrade.