Screen grabs of unfortunate text placements circulating online
Two screen shots of unfortunate on air text placements have been circulating online lately.
The first, from 2004, aired on KSTU-TV, the Fox affiliate in Salt Lake City, during its coverage of the discovery of human remains that ended up being those of murder victim Lori Hacking. The combination of the station's headline lower third and the ticker resulted in a poorly worded combination: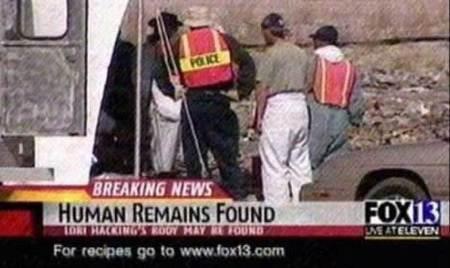 The second, which is borderline NSFW, from 2011, shows a (presumably) unintentionally-framed shot where the reporter's head covered up the "O" in the word "County" on the side of a building: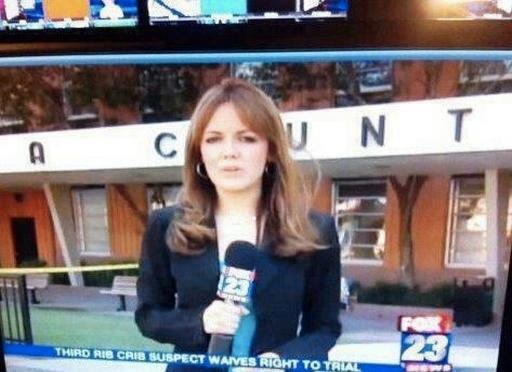 This shot was from KOKI-TV, the Fox station in Tulsa.