'Nightly' broadcasts from outside library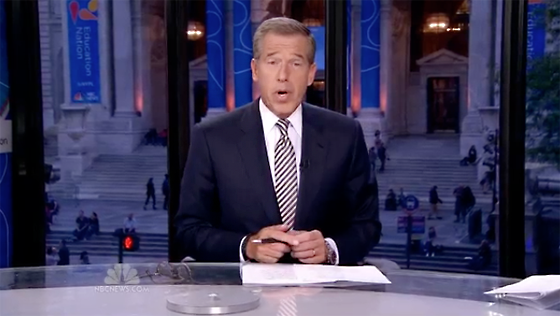 As part of NBC's annual Education Nation, "NBC Nightly News" is broadcasting from outside the New York Public Library Main Branch.
This years event moved from its previous home at Rockefeller Center. The desk was last used at the political conventions and is built by blackwalnut.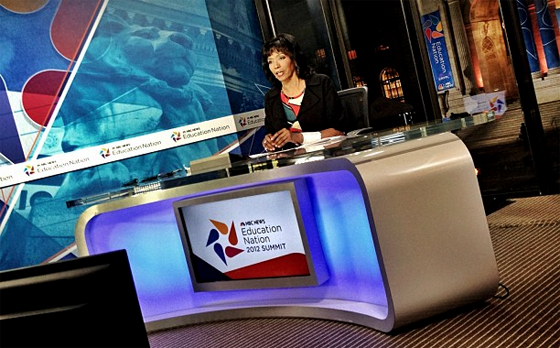 Image from @NBCNews Instagram.