Greenville Media General station updates look with new set
Looking for the "Devlin returns to Phoenix and 3TV" story? Our weekly email newsletter inadvertently linked to this story instead of the correct one. Click here to read the Devlin story.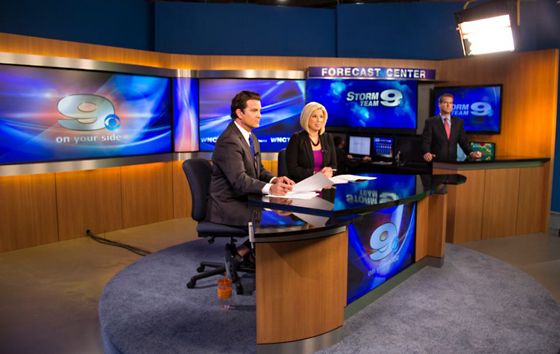 WNCT-TV CBS 9 debuted a new set this week. The Media General station serves Eastern North Carolina.
The set, designed around the stations new graphic look, features a large anchor desk and working weather center.
"Last week, carpenters, electricians, and even members of the 9 On Your Side staff came together to demolish our old set, in place since the late 90's, and erect a new one. From the graphics you see on-air to wnct.com to our social networking platforms, everything had to change to accommodate the new look," writes George Crocker of WNCT-TV.
Camera center is a large monitor with graphic panels on either side. Wood and metal is used throughout, which works well with the new graphics.
Overall, the set is an improvement for the station over the previous look: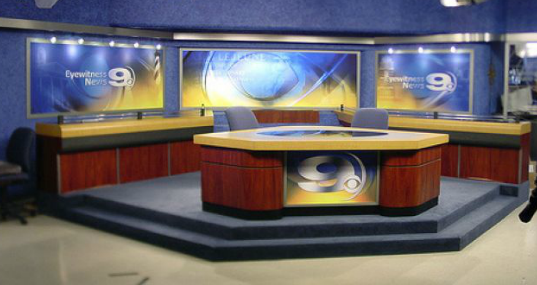 Video of new set: