Philadelphia CBS using temp set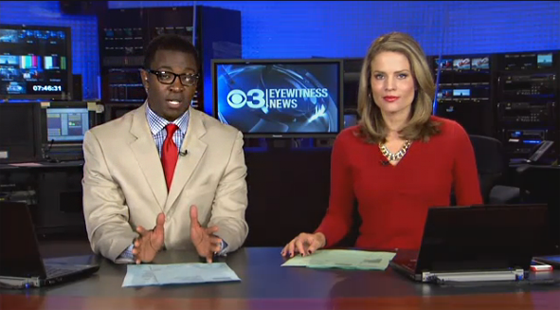 Philadelphia CBS O&O KYW-TV is broadcasting from a temporary set.
The flash cam position has been used before, but now it appears to be the newscasts home.
The Jack Morton PDG set has been in use for many years and seen its share of changes, including an updated desk.