Behind the graphics of BYU's TV transformation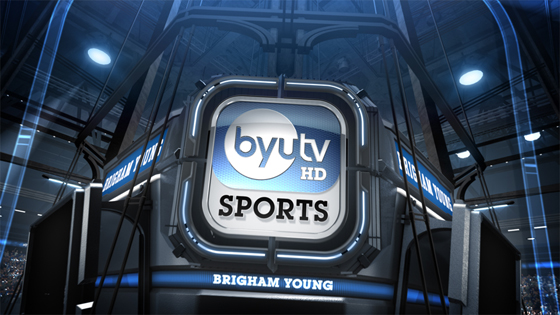 In 2011, BYU made the strategic decision to become one of the nation's top collegiate sports broadcasting networks.
It started with a multi-million dollar state-of-the-art television broadcast studio. The next critical step was to bring in the best team of sports production personnel available. BYU accomplished this goal by recruiting alumnus and former ESPN SportsCenter Producer, Mikel Minor, to lead the new team. One of Mikel's earliest tasks was to reinvigorate the BYU brand through a new visual spectrum, including a brand new motion design package.
In March of 2012, Mikel's team started their search for the motion design firm that could meet his branding and production challenge.
After multiple phone calls, e-mails and a face to face concept presentation in Provo, Utah, the decision was made in late May to go with Giant Octopus, the motion graphics arm of FX Design Group.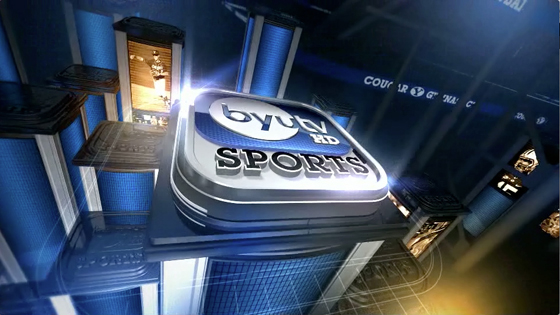 One of the BYU team's major criteria was to find a collaborative partner they could establish a positive working relationship with. It was as important as finding a creative motion design firm that understood the various nuances in creating eye-popping motion design sports packages. They believed that GO fit both objectives.
Early into the project, the BYU team knew that they had made the right decision.
"We were very comfortable with where we were headed. I was most pleased with how well the GO team heard our input & concerns – then incorporated our thoughts into the direction, as well as their own due diligence in capturing the spirit of the university and its unique culture," said Minor.
The project presented a few unique challenges for the GO creative team.
First up was a very aggressive three and a half-month package delivery timeline. Just over 90 days to meet the kickoff of the 2012/2013 Cougar football season opener.
The next challenge was creating a new brand that covered all of BYU's current and future sports programming needs. Finally these custom packages had to provide element integration into a Ventuz graphics engine, as well as a Chyron application.
Creative Director on the project, Mannix, summed it up this way, "Our task was to visually represent the past, present, and future of BYU Sports, and to tell their story with the right amount of confidence, swagger and enthusiasm."
The package successfully launched with BYU's football season's opening game this past Labor Day weekend.
FX Design Group is an advertiser with NewscastStudio.