First peek at 'News on 6' in Tulsa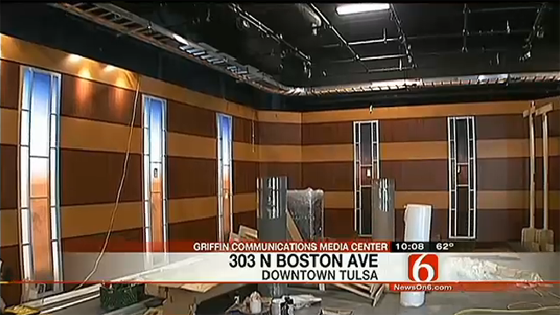 Griffin Communications is in the process of building a new HD media center for its Tulsa stations KOTV-TV and KQCW-TV. A sneak peak was just posted of the project.
The new building will usher in a new set by FX Design Group, seen in the screenshot above.
"It's pretty close to 360 degrees or beyond," said Glenn Anderson, FX designer. "By beyond, I mean it does not follow the studio walls. There is a multipurpose area behind the set that can be used for bands or other kind of shoots."
The set will include a window into the 7,000 square foot newsroom and a large amount of technology, according to a TVNewsCheck article.