Springfield's NewsChannel 20 goes on-air with DDG set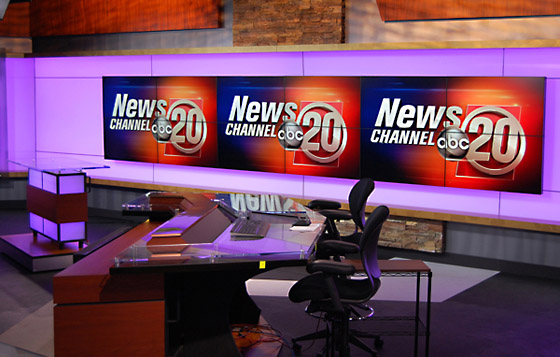 Sinclair owned WICS-TV took the wraps off its new HD set this past weekend. The set, designed by Devlin Design Group, mixes textured stone, rich cherry wood, copper and aluminum metals to create a sophisticated look.
"Touches of classic, traditional materials mixed with sleek acrylics, polished metals and hi-tech electronics create an overall set design that is sophisticated and modern," said a DDG news release.
The new set is built around versatility and flexibility. By incorporating a rear projection screen and large video wall, the designers created multiple venues for the anchors to tell their stories.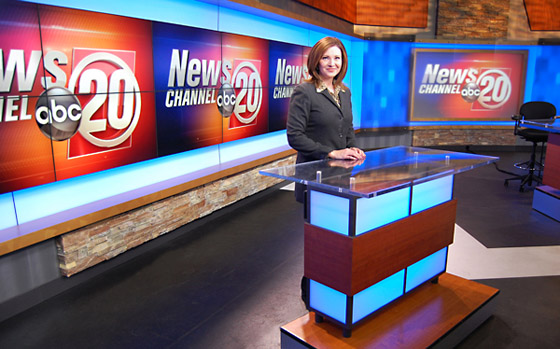 A key feature of the set is a 6×2 NEC monitor array, using zero-bezel monitors. Another set of monitors is found in the "Storm Team" Weather Center.
"Our goal was to have a new set that would not only replace our current look with a more modern and visually exciting location for our newscasts, but also to provide us with more options for presenting local news in new and exciting ways," said Katie Faye, News Director at WICS-TV.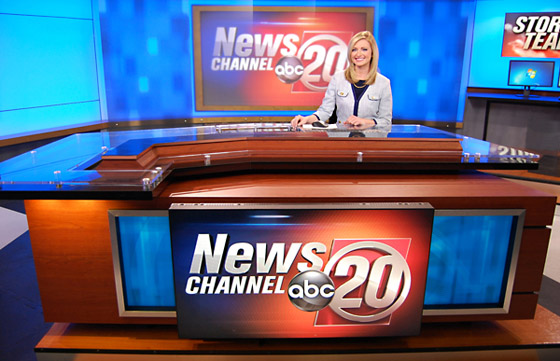 Adding depth on-air, several diffusion panels are incorporated throughout the set. These work well with the color changing LED walls, adding layers to the WICS-TV presentation.
"I'm extremely happy. The new set is gorgeous and is so far beyond what anyone else in the market has. It is really going to provide us a visual advantage over the competition," said Faye.
A full gallery of photos can be viewed on SetStudio, and a behind-the-scenes blog can be found on the DDG site.