CTV launches a new morning on 'Canada AM'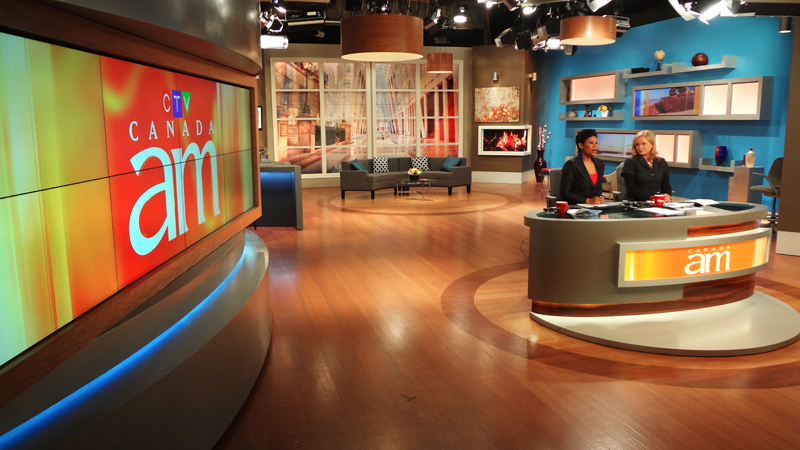 Just in time for its 40th season on air, CTV relaunched its flagship morning program "Canada AM" with a new set by AKA Creative Group Inc.
The set debuted this past January, installed during a short holiday break in the program.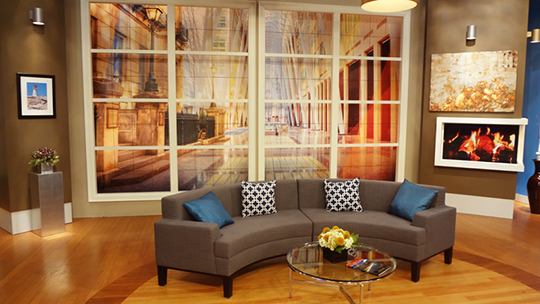 The program airs weekdays from 6-9 am and has the typically morning show segments, including news, weather, business and sports.
The set features five main areas: main anchor desk, weather center, media wall, one-on-one chat zone and sofa chat area with panel discussion desk.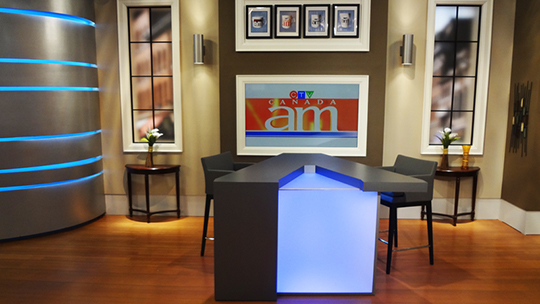 The set can easily be reconfigured during breaks to create a variety of shooting opportunities.
"The set's versatility offers directors a myriad of opportunities for host and guest interaction," said a AKA statement.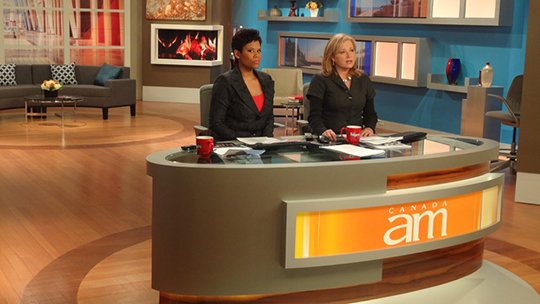 "The materials and colour palette were chosen to highlight the bright morning vibe of the program."
Using light woods, sleek metal and contemporary furniture, the set pops on screen.
"The set carefully balances technology with more living room reference to maintain a cozy and accessible atmosphere."
The set includes a media wall comprised of 8 Orion bezelless monitors.
Overall, the set shoots great on air and has the morning feel, working for a variety of story types.