Philly station launches new chopper with breathless promo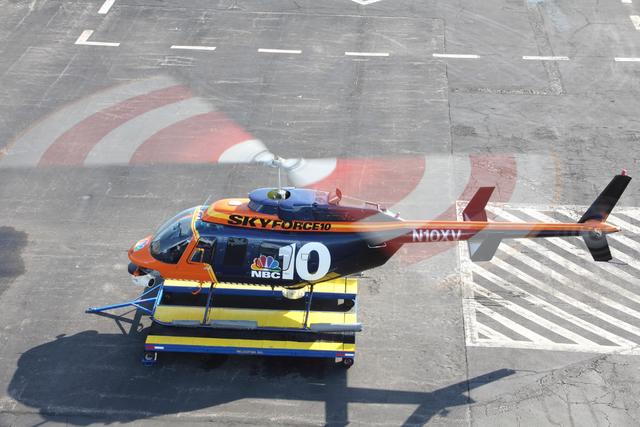 WCAU-TV, the NBC owned and operated station in Philadelphia, has rolled out a shiny new helicopter and is excitedly promoting its new toy with a rather over the top spot.
The chopper, dubbed "SkyForce10," has a high powered camera that can, according to the station, read a license plate from 2,000 feet in the air. It's also equipped with a telestrator.
The chopper is also emblazoned with eyecatching lettering and a bold station logo.
[field name=iframe]
WCAU-TV is heavily promoting the new chopper, including using the promo spot above, with the slogan "When you cover an area this big, you need air power!"
All told, the station seems to have gone a bit overboard with its promotion: "But what really sets SkyForce10 apart is how it revolutionizes news reporting in the area because SkyForce10 can help us cover the story by putting our reporters on the scene from up above," the announcer claims in the spot.
Um, last time we checked, that's not exactly "revolutionary."
The promo also says the chopper gives the station the ability to take a "multitiered" approach to news reporting from both the ground and air — again, not exactly a new concept in TV news.