'This Week' debuts from ABC News Washington Bureau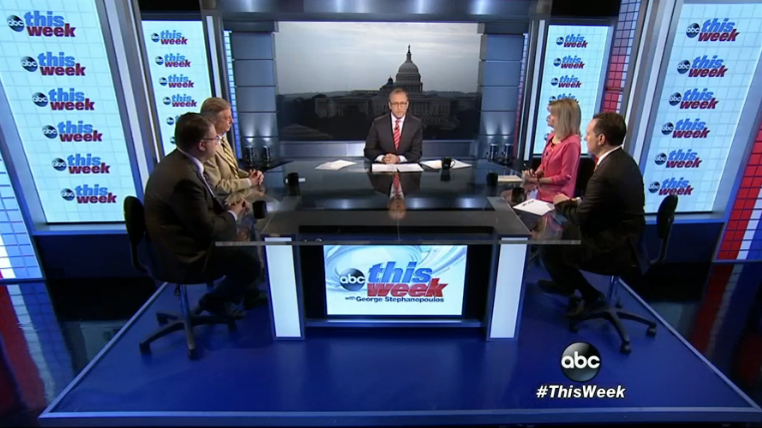 ABC's Sunday talker debuted from a new location this week, after losing its lease to Al Jazeera America at the Newseum.
The new studio is located in a familiar place, formerly the home of "This Week with David Brinkley," when the show originated from Washington. ABC's other Washington studio is currently in use by ESPN for "Pardon the Interruption."
The new setup matches some scenic elements from ABC's revamped NYC studio. A full gallery can be viewed on SetStudio.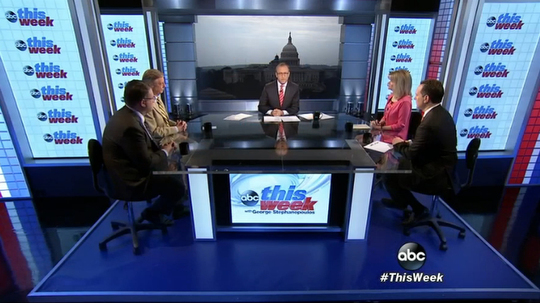 The set can easily accommodate five for the roundtable and guests via remote.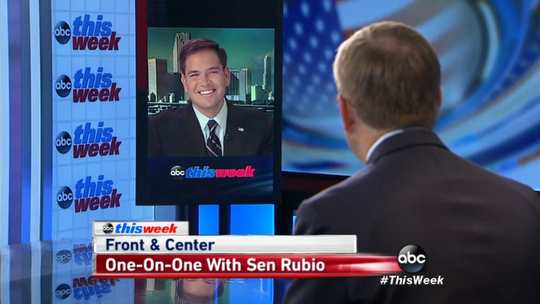 The set can be shot from various angles with no cameras in the frame. Various staggered panels hide camera positions and allow a clean, backlit look on air.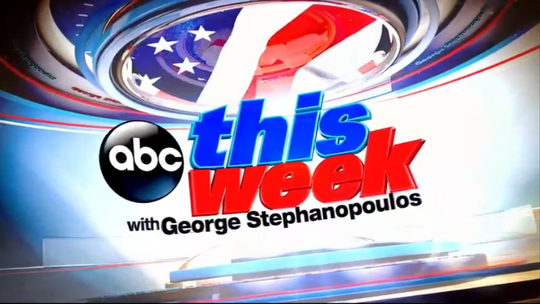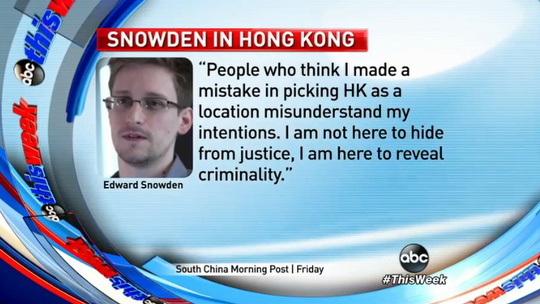 The show also debuted new graphics recently. The new look is very over-the-top, with circling elements and patriotic colors. The new open uses a lot of 3D, similar to "World News."
The show's musical theme was also updated, dropping the "election" overtones in favor of a more aggressive sounding mix.
Overall, the new set does appear to be cheaper than the NYC set, but it's only going to be used once per month, as Stephanopoulos is based in New York City.