'NewsHour' updates set, changes anchor format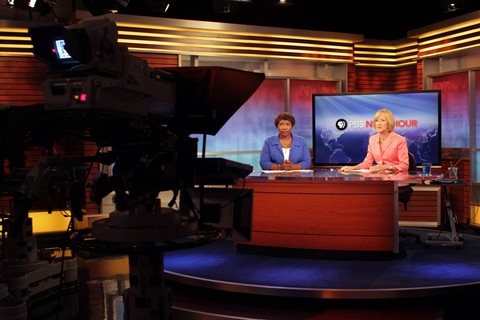 Along with new permanent co-anchors, PBS rolled out a set update to the "PBS NewsHour."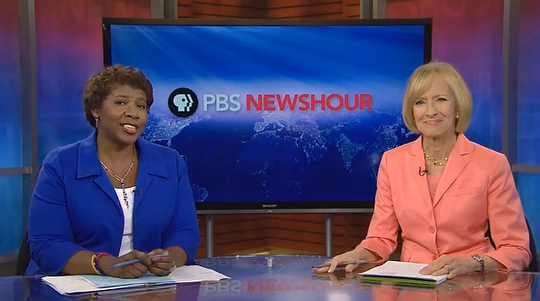 The new set allows the anchors to sit side by side, while the previous put them at dueling desks so viewers "didn't see them ever talking to each other, looking at each other, relating to each other," said Linda Winslow, the weekday program's executive producer, in a New York Times interview.
The updates usher in an all female anchor team at "NewsHour," with Gwen Ifill and Judy Woodruff at the helm.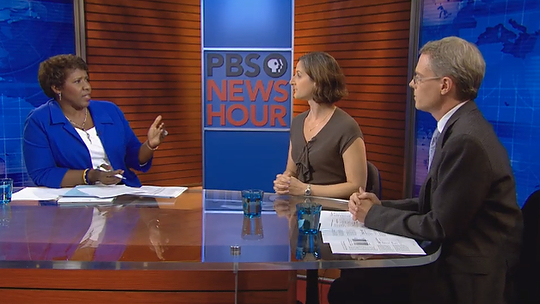 The set features a main anchor area and an interview desk.
Technology was also added to the set, in the form of one lone television monitor.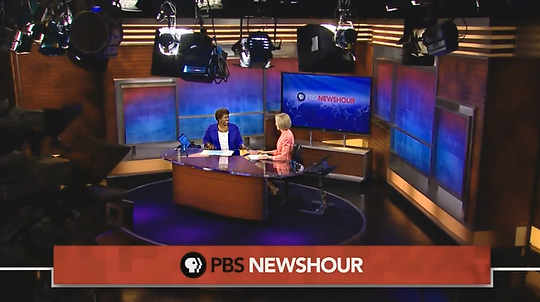 Overall, the look is very public television, with simple lines and duratrans. "NewsHour" played it safe for its nightly show, while the new weekend edition has a more modern home in New York City.