Phoenix Fox debuts sleek upgrade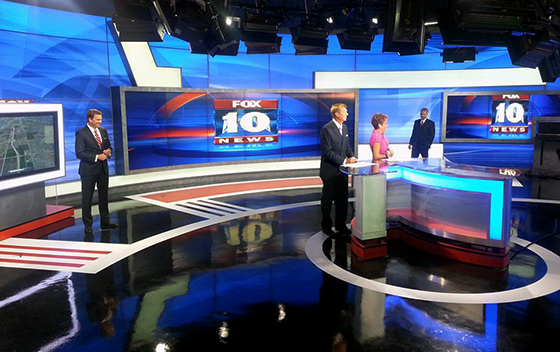 KSAZ-TV, the Fox O&O in Phoenix, rolled out a new Devlin Design Group set this week that's "sophisticated, fresh and modern."
"KSAZ-TV wanted something out of the box; the ability of their talent to move around the entire set and not be static. The large video wall and touch screen were important components for them to be more engaging with their audience,"  said Kartik Dakshinamoorthy, scenic design director at Devlin Design Group. "The resulting design is sleek and high tech, providing KSAZ-TV with limitless venues for presenting news stories."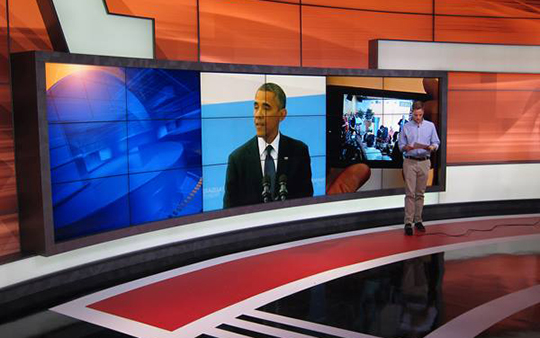 The set includes large monitor arrays and touch screens with interactive technology, allowing easy sharing of social media in real time.
Lining the set are scenic walls with color changing back-lit graphics, highlighted by brushed aluminum, acrylics and custom floor graphics.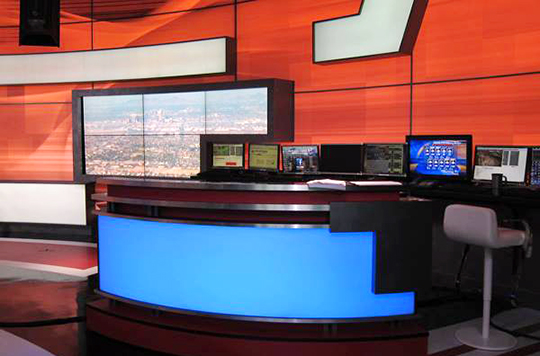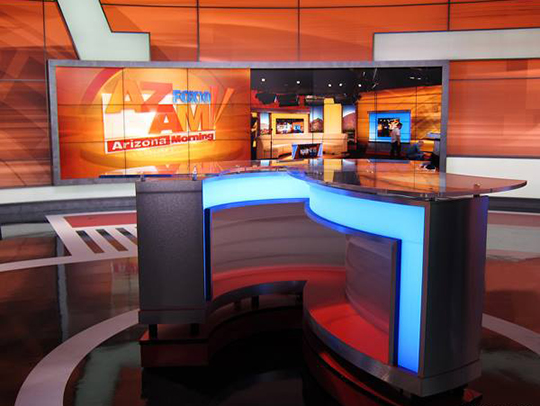 The largest video wall features a 3×6 setup and defines the overall space, creating a "look that is modern and high tech with clean, simple architectural lines," according to a DDG release.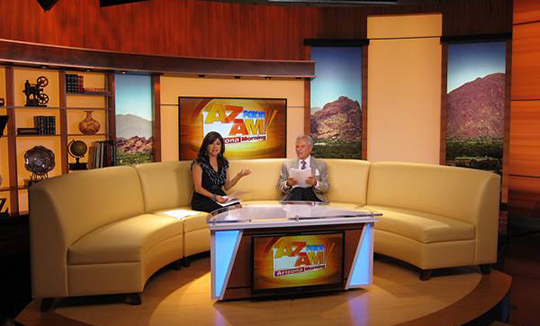 The set includes a large sit-down area for the stations morning show, "Arizona Morning ."
This area uses a warm color palette to create a homey look, with textured brick and copper finishes next to backlit skyline graphics.
Overall, the set is sleek and modern with a defined look for KSAZ-TV.