'Fox & Friends' unveils new studio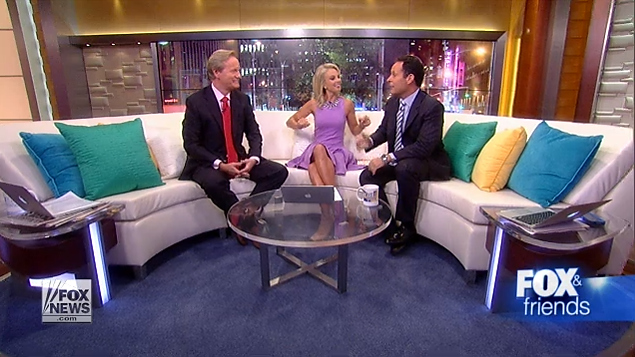 "Fox & Friends" perked up this morning with new graphics, set and co-host.
Broadcasting from Studio E, "Fox & Friends" rolled out the new look from James Yates Production Design.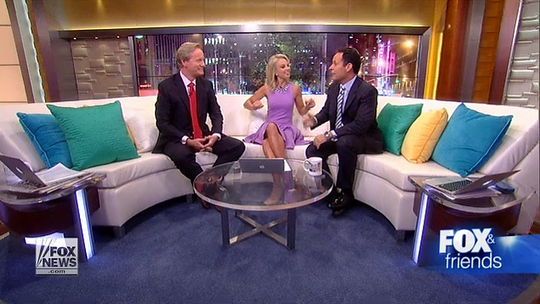 The new look combines warm woods, textured walls and backlit panels to create a warm and inviting space.
The biggest change is the new couch, replacing the shows famous "curvy couch."
While the previous studio placed the couch in front of obscured windows, the new studio has moved the couch and added a 4×2 monitor array to create a virtual window of New York City.
Bright (show graphic matching) pillows add pops of the color the couch with modern accent furniture.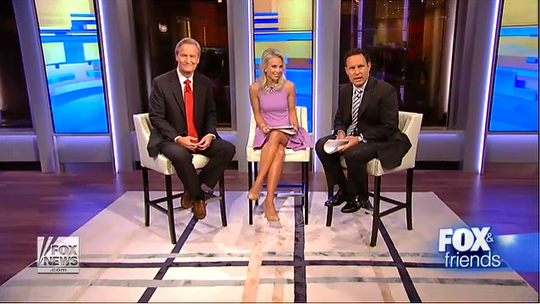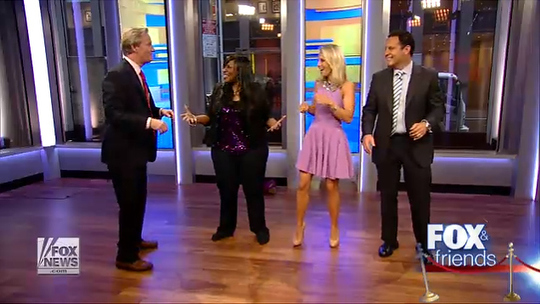 A multipurpose area is located in front of the windows, used for interviews, bands, cooking… and this morning Zumba.
Simple lines with backlit sections and monitors add visual interest.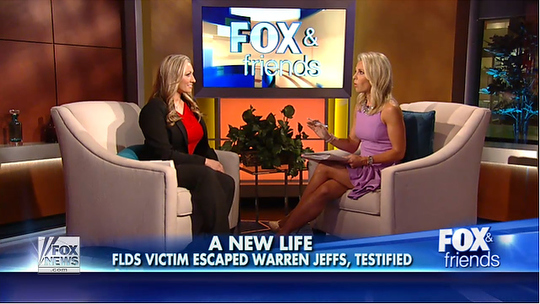 The set includes one traditional sit down area along with a desk that can be rolled around the various points and a news anchor area.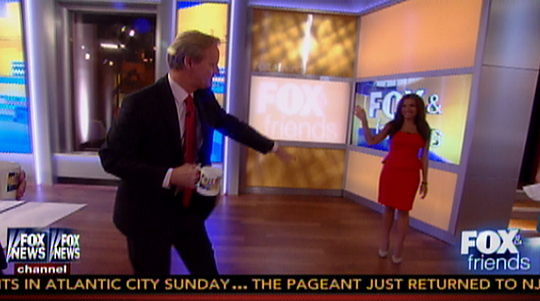 Overall, the set is warm, bright on air and full of color.