ABC Chicago returning to 'Eyewitness News' branding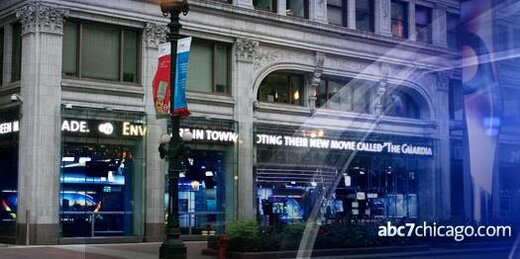 WLS-TV, the ABC O&O in Chicago, has announced the return of the "Eyewitness News" brand to its airwaves.
The station originally used the moniker from 1969 to 1996, but has branded as "ABC 7 News" since then.
The decision comes on the heels of some ratings slips for the once leading station.
The new branding could be seen as a move to stand out from Chicago's sea of "mandate" branding.
The market's NBC affiliate, WMAQ-TV, identifies as "NBC 5" and "NBC 5 Chicago" (and, somewhat inconsistently, "The NBC 5 News"), while CBS O&O WBBM-TV is known as "CBS 2" and Fox affiliate WFLD-TV goes by "Fox 32 Chicago" and "Fox 32 News."
As you can see, that's a lot of stations using "(network name) (channel number) Chicago" as a branding scheme (or close variation), so "Eyewitness News" could certainly be a good way to differentiate in this highly competitive and lucrative market.
There's no official word yet if there will be any changes to WLS-TV's on air look, but the station will almost certainly, at the bare minimum, make changes to its Hot Haus Creative graphics package — even if it's just as simple as swapping out the name.
NewscastStudio has heard unconfirmed rumblings for several months that the station was planning to roll out new graphics, but nothing ever seemed to come from that — but perhaps the source of those rumors were related to the branding change.
The station has uses a streetfront studio for all of its newscasts, as does WBBM-TV. WMAQ-TV previously had a streetfront facility for its morning and noon newscasts, but shuttered it earlier this year.
WLS-TV's set, designed by Broadcast Design International, originally featured bolder duratrans graphics but most have been swapped out for more muted designs.
The announcement doesn't seem to have fooled viewers, by the way.
"Just because WLS-Channel 7 will go back to branding itself as 'Eyewitness News,' does that mean the actual reporting style will be different from what it currently is or will viewers just see a change in graphics?" asked Facebook commenter Kathy Posner on Robert Feder's website.
"Perfect example, if its not broke…" wrote poster Nicole Berri.