Chicago station forgets to change website logo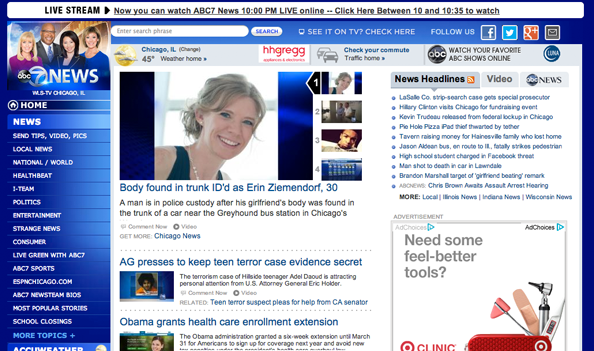 Chicago's ABC affiliate WLS-TV has a new name and look for its newscasts. But someone forgot to tell the Web folks.
As of 8:53 p.m. central time, the station had still not updated the logo on its website or Twitter page with the new look — although its Facebook page was switched over.
The station began using the new graphics and moniker Saturday.
The website is particularly glaring as the main image in the upper left corner still reads "ABC 7 News." The Twitter page, meanwhile, isn't quite as obvious but still uses a "wallpaper" image that uses elements from the old graphics package, including the typography.