'GMA' updates weekend desk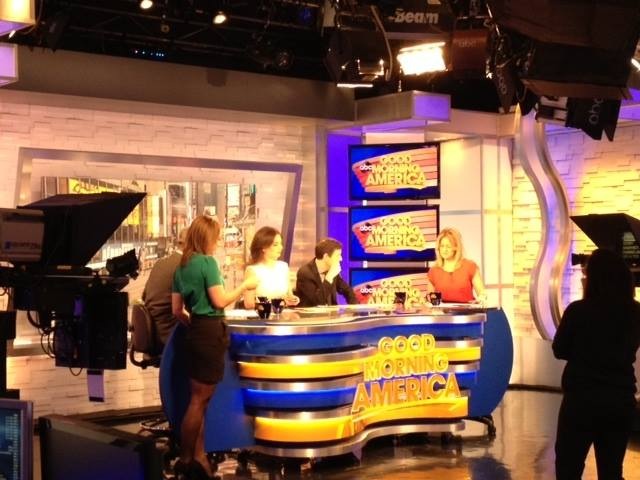 Broadcasting from ABC News World Headquarters in New York, "Good Morning America Weekend" received a set upgrade.
Unlike the weekday program, broadcasting from Times Square, 'GMA Weekend' uses part of the main ABC set. Until recently, the anchors used the main ABC News desk. Now, they have a replica of the desk in Times Square, complete with ribbons.
The area, designed by Seth Easter Design, is also used during "Nightline" and "This Week."
h/t Allen