'Nightline' debuts new set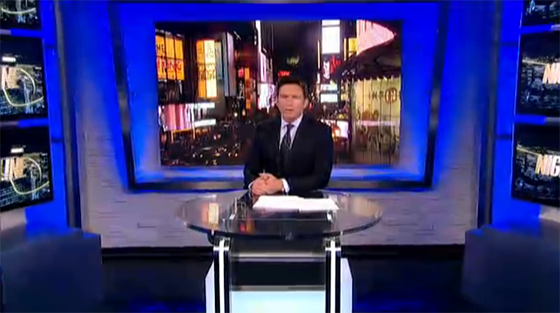 ABC News updated the set for long-running magazine show "Nightline" last night.
The new space features 6 monitors and a large "window" overlooking Times Square. A modern desk accents the sets clean lines and features a glass top with a backlit section.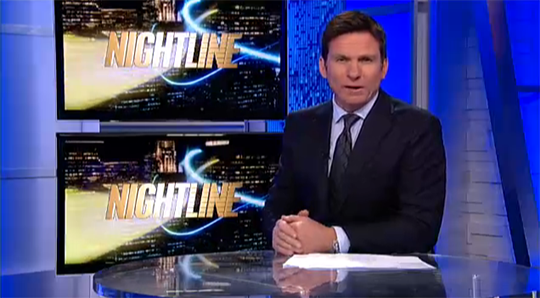 "Nightline" has played musical sets at ABC News, moving from Times Square to the main New York City studios.
This new one is sleek, shoots good on air and matches the darker feel of the show.
Update: The new "Nightline" set is located in the same position as it's predecessor, directly across from the "World News" desk in the main ABC News studio.