'Today' recreates the 'Orange Room' from emoji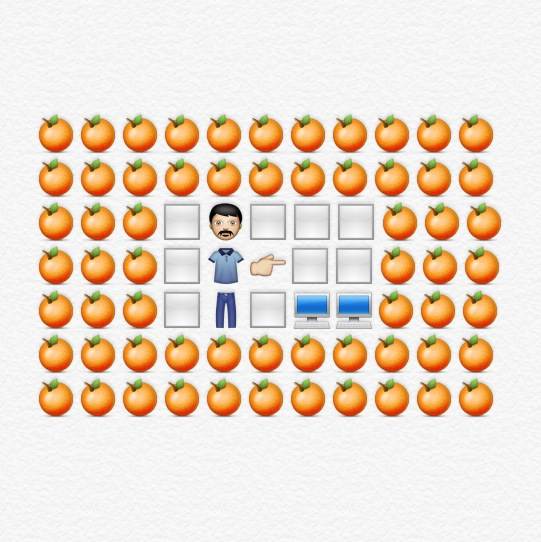 Here's a little lighthearted story for your Friday.
During a segment Friday about emoji — those illustrative icons commonly found in iPhone and other devices — the "Today Show" featured guests from Fast Company who "emoji-ed" parts of the show.
Our favorite was a rather fanciful recreation of Carson Daly in the Orange Room, the show's in studio social media hub.
As shown above, the Fast Company team surrounded the scene, quite literally, with oranges and then created an oddly disembodied figure representing Daly. White squares were used to create the Orange Room set's video walls and two computer icons stood in for the equipment in the room.
Since the icon choices are somewhat limited, you have to give props for the creativity here and, we here at NewscastStudio appreciate the allusion to the set design, of course.
To see Fast Company's other creations from "Today," check out the full story on the segment here.