Winter Storm Janus awkwardly loses a letter in on air graphic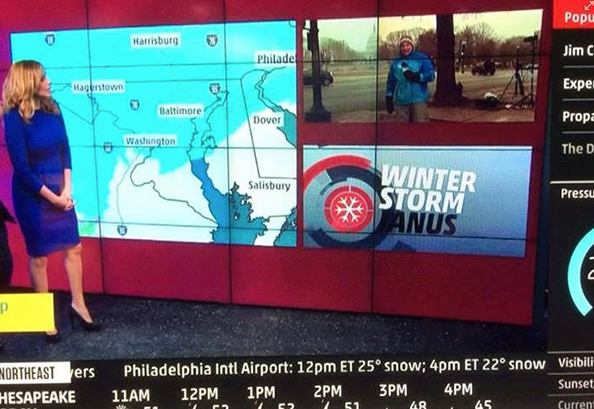 Anyone living in the snow belt this winter can tell you winter weather is a pain in the butt — and an on air slip up on the Weather Channel seems to reinforce that.
The flub, which was posted on the "CrappyDesign" Reddit, shows a Weather Channel forecaster in front of an in-studio video wall that is displaying a map, live shot and "Winter Storm Janus" graphic.
The layout of the animated winter storm graphic causes the "J" to disappear into the adjacent black ring — leaving only the letters "ANUS" fully readable.
[field name=iframe]