'Why is local news annoying?' reported by … local news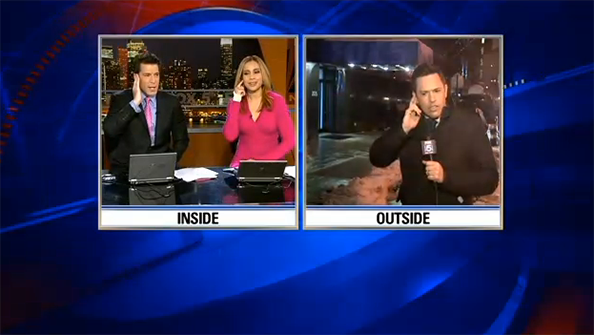 Here's your Friday laugh.
WNYW-TV, the Fox O&O in New York City, decided to a story about … how annoying local news can be (why? because it's sweeps).
"Local news can really be a bit much … silly stories, pointless live shots, endless cliches," was the lead in read by the anchors, who pitched to a live reporter standing outside the station where "absolutely nothing" was going on.
Driving the joke home, the station even labeled the double boxes as "Inside" and "Outside."
The package itself contained shots taken from local news across the country, including Chicago's WMAQ-TV's image campaign and WSB-TV's epic 25 box.
Enjoy:
[field name=iframe]