Fox Sports Midwest working on set with a view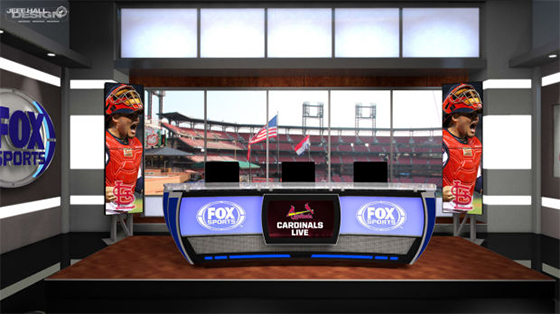 Currently broadcasting from the local PBS affiliate, Fox Sports Midwest is undergoing a major upgrade.
For the 2014 MLB season, Fox Sports Midwest will move to a new studio with a view of the St. Louis Cardinals ballpark, Busch Stadium.
It's going to be a high-tech, cutting-edge studio," said Jack Donovan, general manager of Fox Sports Midwest.
The studio will be located in Ballpark Village, a mixed use development across the street the stadium. The studio will be used for pre and post-game coverage of the Cardinals and away pre and post-game coverage of the Blues NHL hockey team.
The new studio was designed by JHD Design with designer Jeff Hall. Hall has worked on other projects for Fox Sports, including a similar studio in San Diego.