'AMHQ with Sam Champion' debuts on Weather Channel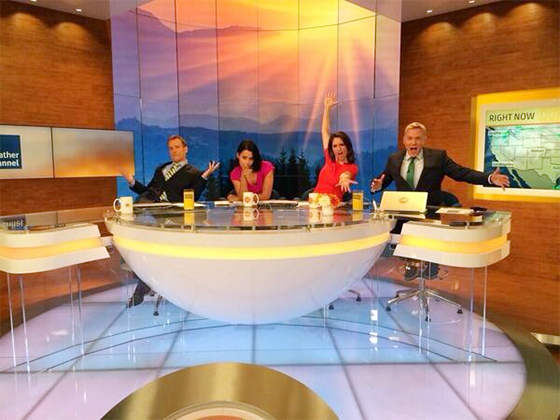 Subscribe to NewscastStudio's newsletter for the latest in broadcast design and engineering delivered to your inbox.
"AMHQ with Sam Champion" debuted today on The Weather Channel.
"AMHQ" broadcasts from the main TWC studio in Atlanta, also home to "Weather Center Live."
With the addition of the "AMHQ," phase two of two, the studio now has a 360 degree environment.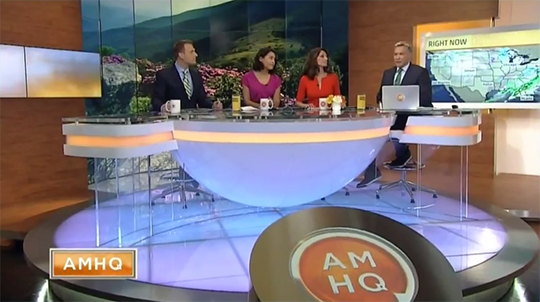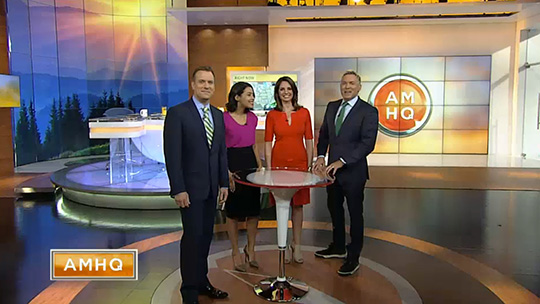 The studio was designed by Clickspring Design and fabricated by blackwalnut.
Clickspring Design provided NewscastStudio with these exclusive renderings of the studio design, giving a conception to completion look at the project.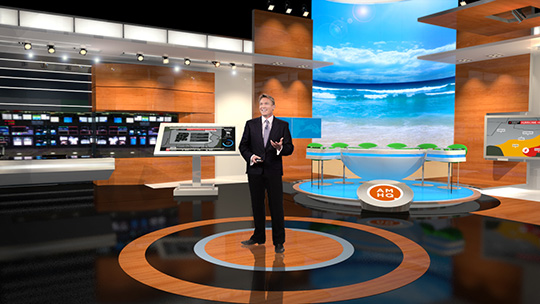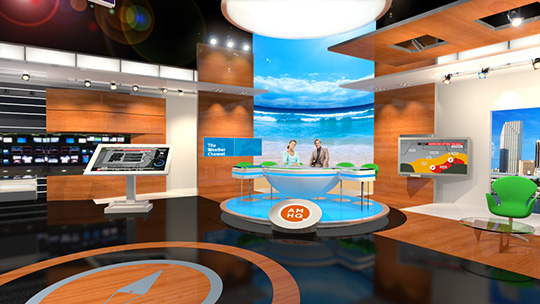 Phase two builds upon the first, adding a new anchor area, interview/soft set and interactive touchscreen area for Mike Bettes.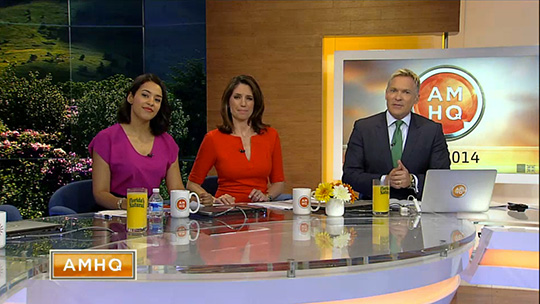 Behind the main anchor desk is a large curved monitor wall that projects views of weather with monitors on either side for OTS shots. The anchor desk follows the same design as phase one of the studio.
The large monitor wall is also used during interviews, providing an interesting (and sometimes awkward) way to bring guests into the studio.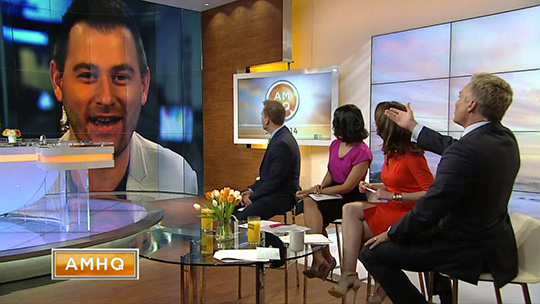 To the right of the anchor area is the multipurpose/interview area. A 4×4 monitor array provides a large visual element, with bar stools and chairs rotating in and out, depending on the segment. A floating monitor can also descend from the ceiling for standup shots.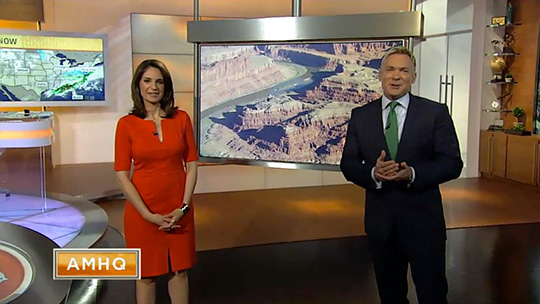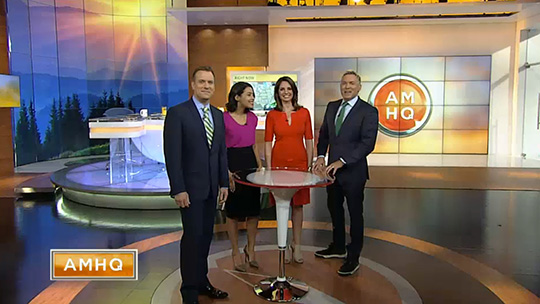 On the far right of the set is a glass door, a new Clickspring hallmark, next to a bookcase with weather nicknacks.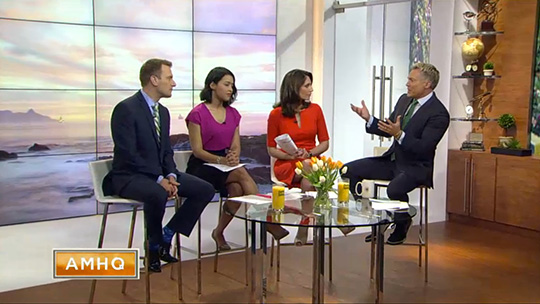 On the left side of the set is the information center, where weather can be broken down as it unfolds.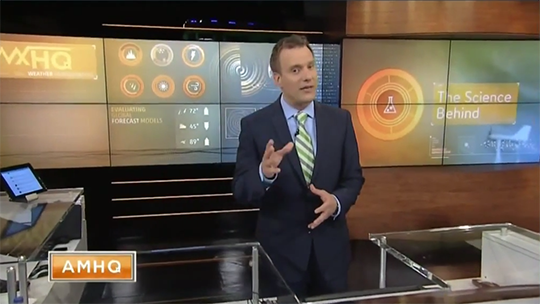 This area includes a large monitor array and a standing desk.
Overall, the set continues the new look/direction of The Weather Channel, simple and informative. While the show could use a bit more polish and direction, the graphics fully integrate with the look and the set performs well on air.