Boston ABC tweaks set, adds 30 plus monitors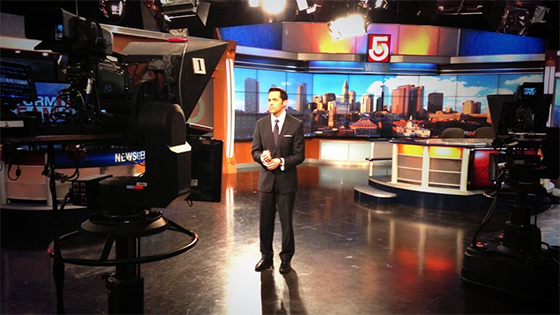 WCVB-TV updated its set this week, adding a large amount of new technology.
The refresh includes a massive 9×3 angled monitor wall, replacing the sets main duratran and camera right/left monitor walls.
A 3×2 monitor array was also installed in a standup area, replacing a missmash of monitors.
Via Twitter