Cincinnati Fox debuts new set from FX Design Group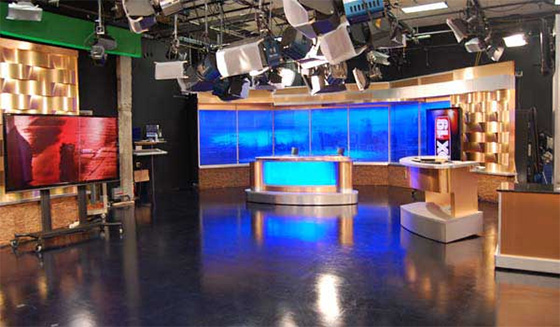 WXIX-TV, the Raycom Fox affiliate serving Cincinnati, debuted a new set from FX Design Group.
The design includes a unique copper color palette and a mix of modern technology, with the goal of creating a warm and inviting environment.
"WXIX-TV wanted a contemporary and versatile set," said Stephen Ricker, Set Designer with FX Design Group. "We used the LED curtains to give them the ability to change color, morph the look and add motion within the many background opportunities."
The set features a unique color changing background camera center, a large weather center and multipurpose area. Multiple copper wave walls are used throughout, which add warmth and depth to the set.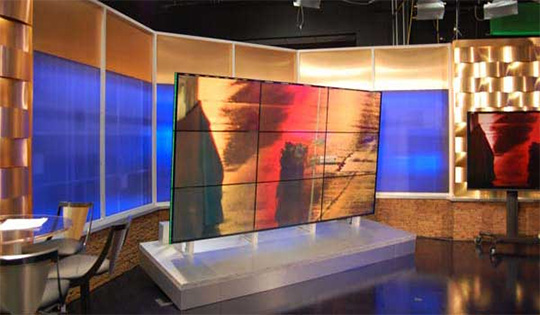 "The highlights of the set environment are 7 LED curtains with color-changing ability and branding opportunities," said Mack McLaughlin, CEO and Creative Director of FX Design Group. "Essentially, the entire set is backed by them, lending a living, breathing quality to the new set."
The multipurpose area includes a 3×3 monitor array, build with 46″ monitors. This area can be used for interviews, breaking news, demonstrations or any number of other options.
With severe weather always a threat in the area, the weather center includes an 80″ monitor with five working weather positions.
The station has posted a story on the new set, with a slideshow gallery of the installation.