Opening 'Today' segment shows awkward blocking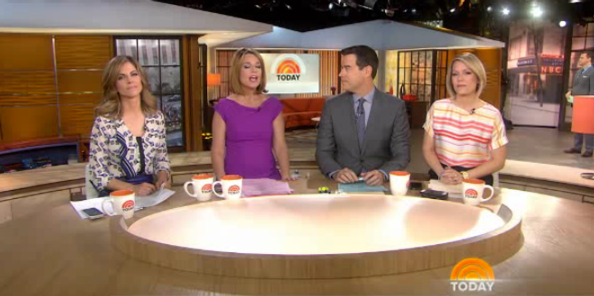 Shortly after the debut of the new Studio 1A, we noted that a jib appeared behind anchor Matt Lauer in the "Today Show" opening segment — one of the downsides of the show's shift to no longer using the corner windows as its main background from home base.
This morning "Today" viewers were treated to another instance of behind-the-scenes activity showing up behind the main anchors.
We noticed 9 a.m. co-anchor Willie Geist, reporting in studio near the top of the show from the production area on the Mount Everest avalanche, could be seen primping before his live hit.
Before cutting to Geist, the network used its normal wide shot of all four hosts at the anchor desk, and Geist was visible on the right side of the screen until the camera adjusted slightly to hide him.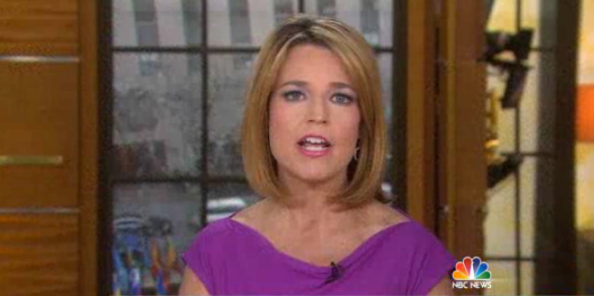 Then, when the show cut to a one shot of Savannah Guthrie, another camera was partially visible behind her, poking out from behind the walls that jut out into the studio space to create the backdrop of the interview area.
For years "Today" would allow studio cameras and even crew show up, on purpose, when tossing to the now-defunct news desk.
However, these somewhat random appearances of equipment, talent standing by and props is sometimes a bit distracting. If it's being done on purpose, it seems a bit inconsistent — and if it's not, it shows a bit of a lack of attention to detail.