Al Roker 'magically' turns 'Today' logo green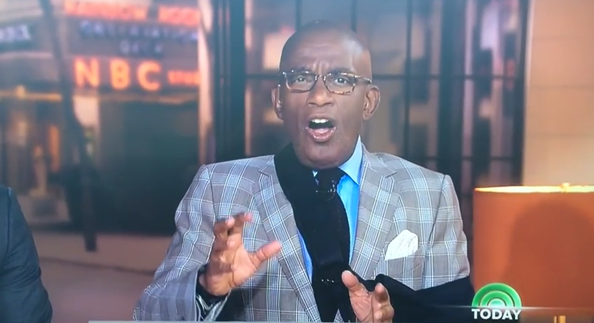 "Today" kicked off the annual "Green is Universal" week this morning by having weatherman Al Roker "magically" turn the show's logo bug green.
During Roker's weather segment, the orange "Today" logo seamlessly transitioned to green — complete with a sound effect.
"Every time it changes, an angel gets its wings," joked Roker.
Most NBC properties have already updated to the green version of their logos on social media in anticipation of the annual observance of Earth Day.
During "Today," the bug rotates between the orange show logo and a full color version of the NBC peacock, which was also tinted green.