SMT continues collaboration with NBC's Triple Crown Coverage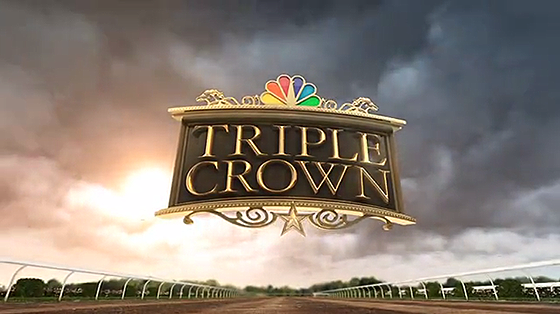 Saturday marks the running of the 2014 Kentucky Derby and NBC Sports Group will have complete coverage across its various platforms. Enhancing the coverage will be SMT, the leading provider of data integration, graphics presentation and video enhancement solutions to live sports and entertainment television. This year marks the fourth consecutive Triple Crown collaboration between SMT and NBC Sports Group.
"The Kentucky Derby is one of television's most dynamic sporting events, and our presentation is enhanced by the immediate statistical input supplied by SMT," said Rob Hyland, coordinating producer for the Kentucky Derby for NBC Sports Group. "We appreciate SMT's involvement as part of our efforts to provide the most comprehensive coverage of the Kentucky Derby, including 12 live races Friday and Saturday. SMT continues to provide a variety of compelling real-time statistical data we can use from start to finish."
SMT's suite of products will allow NBC viewers to see real-time statistical information through a number of innovative and entertaining visual elements for Saturday's Kentucky Derby, as well as the Preakness Stakes on Saturday, May 17 and the Belmont Stakes on Saturday, June 7.
"SMT is proud to renew our efforts and partner once again to support NBC Sports Group's coverage of the Triple Crown," said Don Tupper, SMT's vice president of business development. "It is a major endeavor for our company that requires as much preparation as our work for the Super Bowl, as we have run simulations of every Kentucky Derby over the last five years to rehearse what information we will need to collect as the race happens. Our goal is to immerse viewers with so many essential graphics, livestream data and other updates that it will make what is known as 'The Fastest Two Minutes in Sports' a truly memorable experience."
Among the products SMT plans to utilize during Saturday's broadcast and throughout the Triple Crown are:
– The Live Leaderboard System, which highlights the running order of the top six horses using positional data updated 30 times per second per horse.
– The ISO Track® System, which helps the NBC Sports broadcast team identify, point to and visually track two horses. The system also allows for real-time data for a particular horse to appear when that horse is displayed in the ISO Track® System.
– The Autograph® Ticker, which produces an on-air display of real-time odds and bet payouts using live data from Churchill Downs' Tote provider (in-house wagering system). The ticker also curates and visually displays social media feeds from viewers, broadcast team members, jockeys and more.
– The SMART® System, which visually inserts "distance to the finish" indicators along the track surface. The SMART® System will alert viewers when horses are at the 300-yard, 200-yard and 100-yard points and the finish line.
– The Track Map System, which gives viewers a sense of the lead horse's real-time position and split times for the lead horse via an on-screen graphical representation.
– The Data Matrix® (DMX) Switchboard, which provides a customized solution for each Triple Crown race that absorbs, collates and synchronizes live data feeds into SMT's proprietary Live Horse Racing database. The DMX Switchboard provides up to 16 separate channels for integrating live data and time-code synchronized data into a mix of on-air and off-air graphics displays both in real-time and replay modes, enhancing NBC's live race presentation and pre- and post-race analysis. A Social Media DMX module integrates live Twitter, Facebook, and Instagram feeds into the overall DMX workflow and interfaces directly with NBC's Chyron character generator to create on-air graphics, including tracking a predefined list of hashtags to show trending topics during the event.
A crew of five engineers from SMT will be on site at Churchill Downs to oversee operations during the Kentucky Derby and set up the system three days in advance of the race.
The 2014 Kentucky Derby marks the 140th celebration of the oldest horse race in the United States. NBC Sports Group will present 15.5 hours of Kentucky Derby coverage, a record for the event, beginning Wednesday, April 30, at 4 p.m. ET on NBCSN and continuing with race day coverage Saturday, May 3 from 4 p.m. through 7 p.m. ET on NBC.