Oklahoma City Fox debuts new scenic design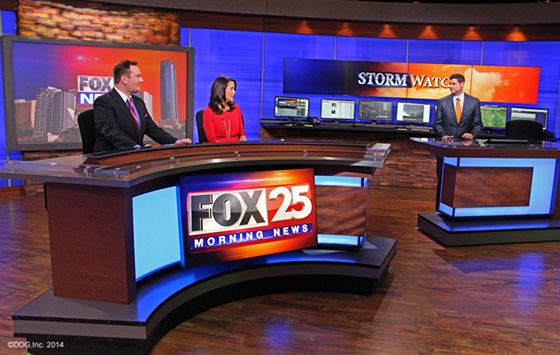 Sinclair owned KOKH-TV recently debuted a new set design from Devlin Design Group.
"The most important thing that this new set does is to allow us to interact with our viewers in ways we haven't been able to before, said station News Directory Adam Pursch. "We now have the tools necessary to better communicate important and potentially lifesaving information during emergency weather and breaking news situations."
Also on NewscastStudio
Set features an open architecture with large displays, which Devlin notes are "reminiscent of Oklahoma's open spaces, and is just as beautiful."
"The unique content we provide to Oklahoma is now more impactful and easier to understand," said Pursch.
Pursch believes the set allows for better movement between anchors and reporters while also better displaying content.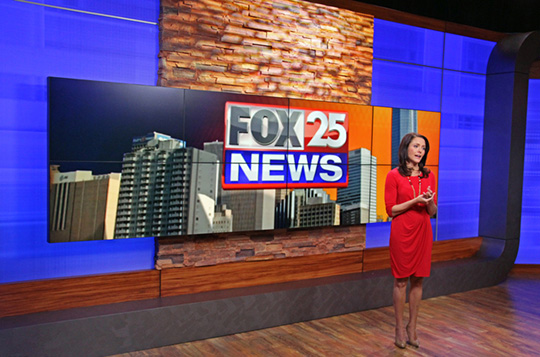 The main anchor area features a large monitor with surround and stone texture. To the right is a working weather center with a 4×1 monitor stripe and backlit walls.
"Oklahoma City has a vibrant lifestyle and a well-defined expectation of quality. FOX 25's design goal was to exceed that expectation and set the market standard for a new generation of news presentation," said Dan Devlin of Devlin Design Group. "Everyone at Team DDG congratulates FOX 25 on hitting this goal right out of the park."
The entire set makes use of color-changing backlit graphics, which allows the set to change mood and style depending on newscast.
To the left of the anchor desk is a standup area which features a 4×2 monitor wall
KOKH-TV also used Brightline Evolutionary Lighting to take full advantage of the new set's HD design.