iPhone Steadicam now available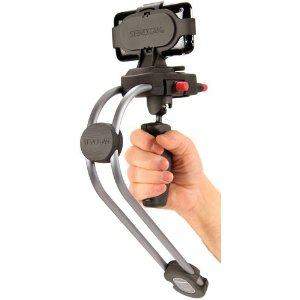 In what some my view as a sign of the times, Tiffen has released a Steadicam for iPhones.
Dubbed the Steadicam Smoothee, the new kit allows the operator to get the smooth, fluid moving shots one expects from a Steadicam.
The kit, which is $149, lets the user mount an iPhone 3S, 4, 4S, 5 or 5S models and the iPod Touch on the apparatus. Another included adapter allows the device to work with GoPro Hero, Hero 2, 3 and 3+ cameras.
Although many products that can create similar shots have been available for quite some time, none we made by the official manufacturer and owner of the Steadicam trademark, Tiffen.
The Steadicam, long a popular device in the film industry, has also gained popularity in TV news production.