CNN Clinton town hall keeps audience in the dark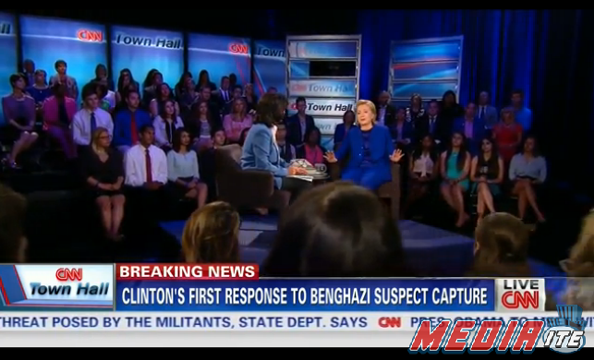 CNN's much hyped town hall with Hillary Clinton opted to put the focus, at least visually, on Clinton and host Christiane Amanpour, rather than the audience at the Newseum studios in Washington, D.C.
Producers opted to keep the audience shrouded in blue-ish, darker lighting for much of the program while keeping Clinton and Amanpour well lit. 
The lighting choice did help keep the audience members, which were visible in the background for most of the program, from becoming too distracting, but also seemed to be a bit odd in that town halls are, practically by definition, supposed to involve a decent amount of interaction with audience members.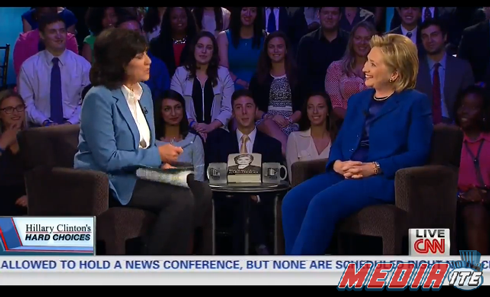 It's also interesting that CNN didn't do a better job of making sure audience members avoided wearing white, as one gentleman seated in a prominent location was wearing a light colored shirt and no jacket, making him rather conspicuous.
Behind the audience, meanwhile, were multiple backlit graphic panels and freestanding metal-toned structures with printed graphics mounted inside of them. Other parts of the background consisted of dramatically lit drape.