BBC 'alerts' of no nudity in 'Game of Thrones'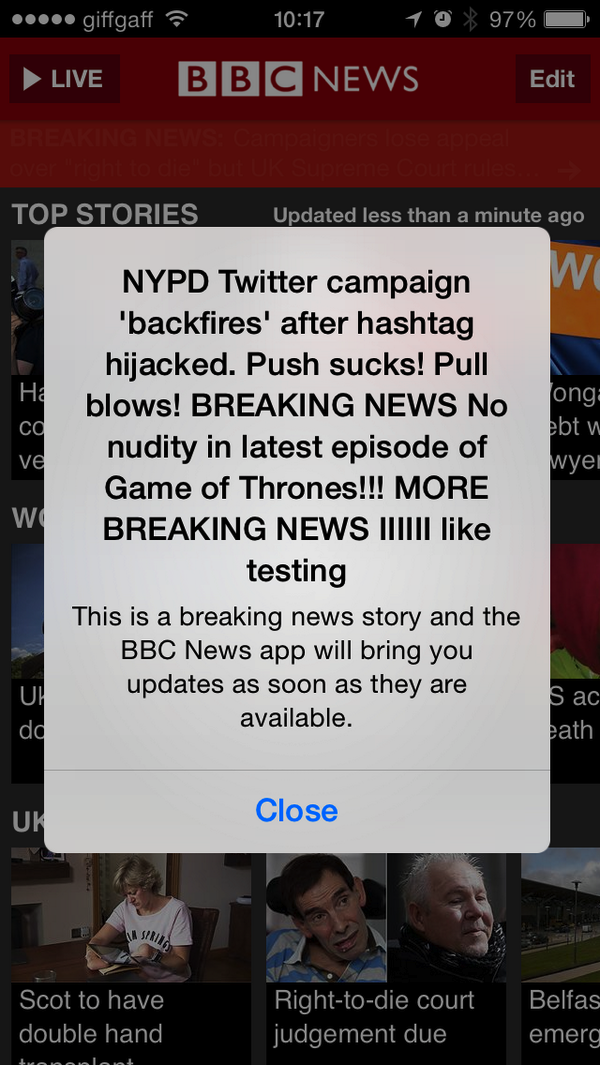 Users of the BBC iPhone app received a strange push notification Thursday.
The notification was a strange amalgamation of seemingly random sentences about a failed NYPD hashtag campaign, "Game of Thrones" not containing any nudity and what appeared to be breaking news filler text, reports Mashable.
The BBC's PR office later issued a tweet saying the notification was a test that was sent in error and the network's system was not hacked.
[field name=iframe]
As Mashable points out: "This is why 'Test 1, 2, 3' was invented."