Installation begins at NH1, New Hampshire's statewide news network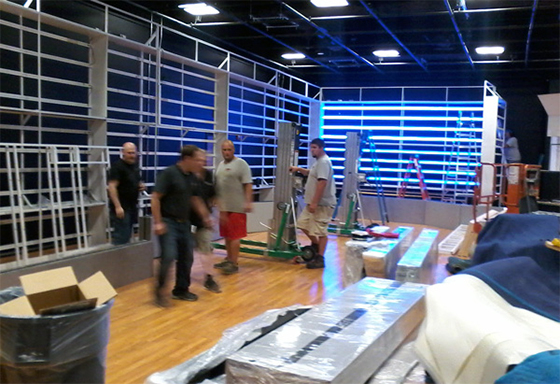 Devlin Design Group began installation this week at NH1, a soon-to-launch statewide news network.
"The Team DDG semi arrived bright and early…The NH1 staff was so excited about its arrival and anxious for the installation to begin that they started unloading the truck before our installers arrived!"
" The NH1 Media Center is housed in a historic, century old building.  The new set will be housed in the former Walker School building which was built in 1914 and 1915. It is also the site where New Hampshire officials ratified the U.S. Constitution in 1788. "
DDG has a complete blog of the installation progress.