CNN using virtual Studio 7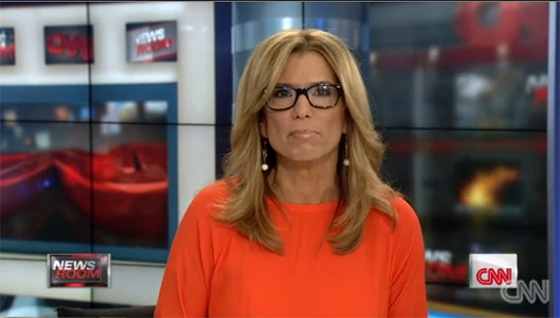 CNN moved the rest of its dayside programming to New York City this week, virtually ending the networks usage of Studio 7 in Atlanta for weekday shows.
So, what does CNN do? They fill the monitor wall with imagery of Studio 7.
A CNN spokesperson told TVNewser that "this shot is part of the standard 'Newsroom' graphics package, which has an update in the works."
Along with the shot above, they also appear to be using a virtual background that features multiple monitors, mimicking the set design style of Studio 7.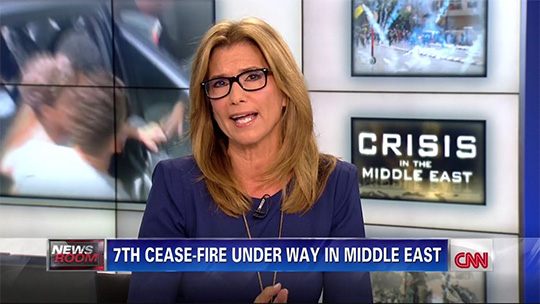 Inside Cable News had a few thoughts on the dayside move, writing: "It (CNN) stuffed Costello and Baldwin into the same claustrophobic cube Ashleigh Banfield has been forced to live in for the past couple of years.  Essentially the bulk of Dayside on CNN is now going to be spent in that little cubby hole with the seven year old video wall tech, the substandard lighting, the super close ups because there's not enough room to really pull back, and the overall crampt feel that any show has which airs from that location."
Image courtesy of CNNFan.org