FLDA lights NBC's 'Football Night in America' studio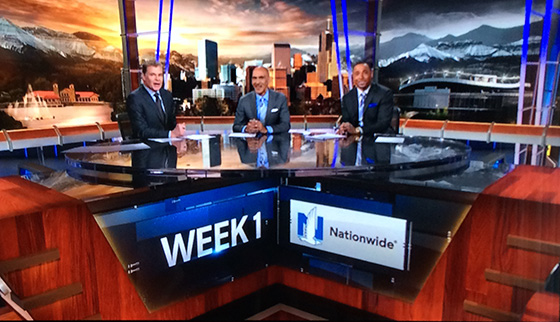 NBC's football coverage kicked off Sunday with "Football Night in America," its weekly recap show.
This year, the show moved to NBC Sports HQ in Stamford, Connecticut, and debuted a new studio by Jack Morton PDG with lighting design by Ferri Lighting Design & Associates (FLDA).
Also on NewscastStudio
"We have an insider's view of the NBC Sports facility, and found it a rewarding challenge to light the new 'Football Night In America' set, leveraging what we had originally designed," said Bruce Ferri, senior designer for FLDA. "The NFL is a significant part of the NBC Sports portfolio, and the new lighting reflects this, in our view."
The 'Football Night In America' set takes advantage of what is the largest all-LED broadcast studio configuration in the industry. The design has created an energy-efficient operation for what are now the home of NBC Sports and NBCSN, encompassing four studios and one newsroom.
The FLDA team on the 'Football Night in America' project included:
Lighting Directors – Grant Wilcoxen and Ben Carlson
Assistant Lighting Director – Nick Flynn
Gaffer – Amy Harper
Programmer – Louis Malagrino
FLDA's team also worked with NBC Sports to light the main studio in Stamford.