ESPN creates new studio in Miami hotel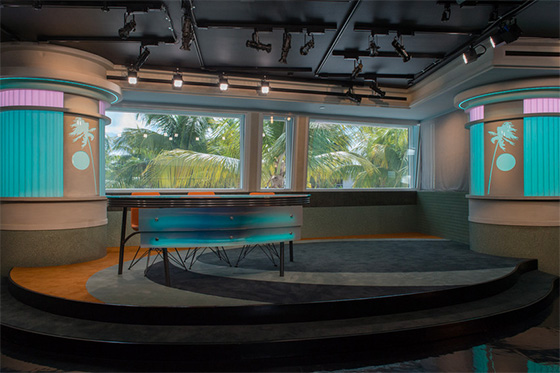 ESPN has teamed up with the Clevelander Hotel to create two new studios in Miami.
"Highly Questionable" will feature a colorful new set and different look while still retaining a Miami flavor including a window behind the panelists that will offer a South Beach view of palm trees, sand and surf. From its debut in 2011 until 2014, the show has originated from a set modeled after a 1950s Miami home kitchen.
"We are going to conga line from our colorful 1950s kitchen to something South Beach cooler. It'll feel fun and colorful and like a party — like an ESPN Miami, next to a pool serving drinks," said Dan Le Batard.
Clevelander Hotel will display an ESPN Studios logo outside the building and there will be ESPN-themed signage in the hotel's Game On sports bar.