Sportsnet unveils massive 'Hockey Central' studio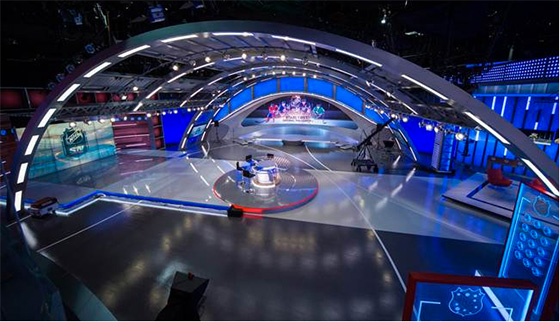 Canadian sports network, Sportsnet unveiled the largest sports studio in the country Monday, home to the channels hockey coverage. At 11,000 square feet, the set includes nine separate mini-sets and 52 HD monitors.
The studio will debut October 8, opening night for the NHL season, and was designed by Jack Morton PDG.
"Our hosts and commentators gasped when they saw the studio in action for the first time, and we're confident fans will as well," said Gord Cutler, SVP of NHL Production for Rogers. "It's cutting edge and allows us to showcase the game in ways never seen before that will keep fans on the edge of their seats."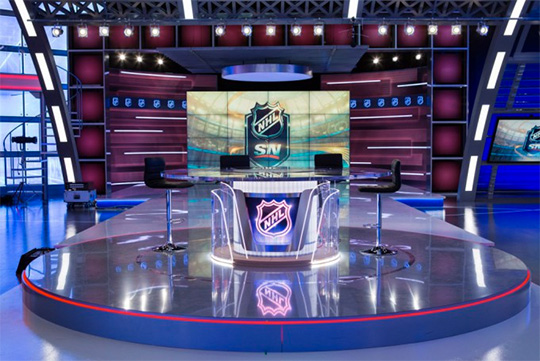 A rotating anchor desk and 360 degree environment allows cameras to shoot the studio from an angle.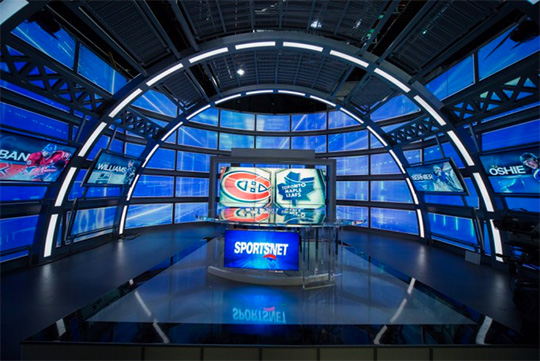 A 38×11 ft. ultra-high-resolution monitor and LED floor display allow for unique presentation points. Up to three live broadcasts can use the studio at once, sharing 14 cameras.
New graphics and a revamped musical theme will debut with the studio.