MSNBC alters Studio 3A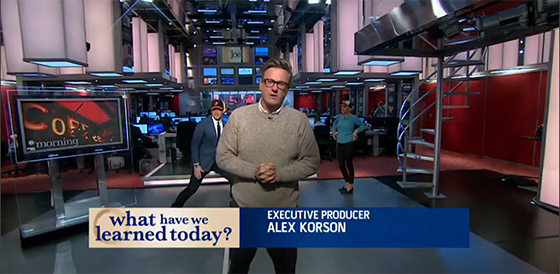 While MSNBC broadcast from Studio 3K last week, some "maintenance" occurred in its primary home.
The most noticeable change is the lack of the riser between the newsroom and the set area. This platform typically housed a small glass table and a monitor, now it's completely removed.
One issue with this change is now you see the desks behind the set at a different level, showing more of the junk on and in them.