Changes coming to Fox Business studios?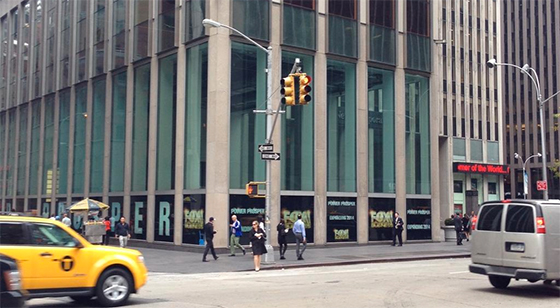 An observant reader noticed the first floor of the building that houses Fox Business offices and studios has been covered with a large printed graphic. These signs have apparently been up for a number of months.
The covering reads "Power. Prosper. Expanding 2014." and features the Fox Business logo.
We've heard rumors from inside the network of a large street-side studio in the works, but not sure on the timetable for buildout. We've reached out to Fox Business for comment.
The networks previous studios were designed by Clickspring Design and James Yates Production Design. The largest studio overlooks the Avenue of the Americas and is located directly above the space that is now covered up.